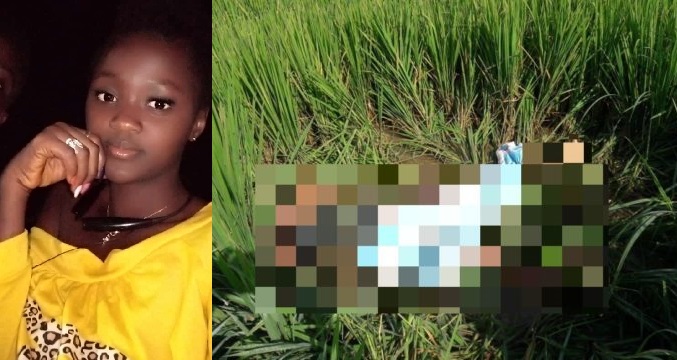 JSS 3 Pupil Allegedly Raped And Killed in Njala, Moyamba District
In Bo, Police are investigating the death of a 20-year-old youth Grace Lamboi whose body was found at Experimental School, Njala Mokonde, in the Moyamba district.
Speaking to Politico, Head of Police media and Public Relations Officer for the Southern Region, ASP Mohamed Bobson Senu said the remains of the lady were discovered around the school by a teacher at the school.
ASP Senu said the matter was reported at the Njala Mokonde police post and later transferred to the Taiama police. He said that the police have already arrested one Issac Dimoh a boyfriend of the deceased who is now helping the police in their investigations. He added that a team of detective police officers on Thursday, 9th June 2022, moved from Bo to Njala Mokonde where the dead body was found and Mosongo village, and other places of police interest.
The head of MOONTEEN, an organization that advocates for girls' and children's rights, and also a lecturer at Njala University, Makalay Sonda told Politico they were devastated and they were called to the scene of the lifeless body girl lying naked by the road in the morning.
She said they later identified the deceased as Grace Lamboi, a BECE candidate who was attending a night study camp in the Mokonde community.
"The Police have started their investigations but unfortunately, the police have not been able to handle the matter well. That is why as an organization we have intervened." She said
"We concerned as an organization seeking justice for the school girl. We are aware of rape cases in the community. But this one is involving rape and killing which is more dangerous. We don't want this to continue in this community" she said.
She disclosed that she has informed informed other female organization like Women Barray, Women Partnership For Justice and Peace , Child's Concern, and other groups to mount a campaign for Justice For Grace Lamboi.
"We have been told that the police have started their investigation But we were not happy that the police allowed the family of the deceased to rush and bury their daughter on Wednesday, 8th June. That is why as an organization, It is our belief that because the cause of death is not known there could have been tampering of evidences", she claimed.
"When murder cases happen in any civilized country that has law and order, the body will be subjected to forensic examination." she explained.
As an organization, she said they will continue to mount pressure and Called for the intervention of the Government and other organizations to ensure there is justice to serve as a deterrent for other such criminals in the community and the whole country as a whole.
The late Grace Lamboi was pupil of Destmany Secondary School in Njal Mokonde Preparing to write the Basic Education Certificate Examination