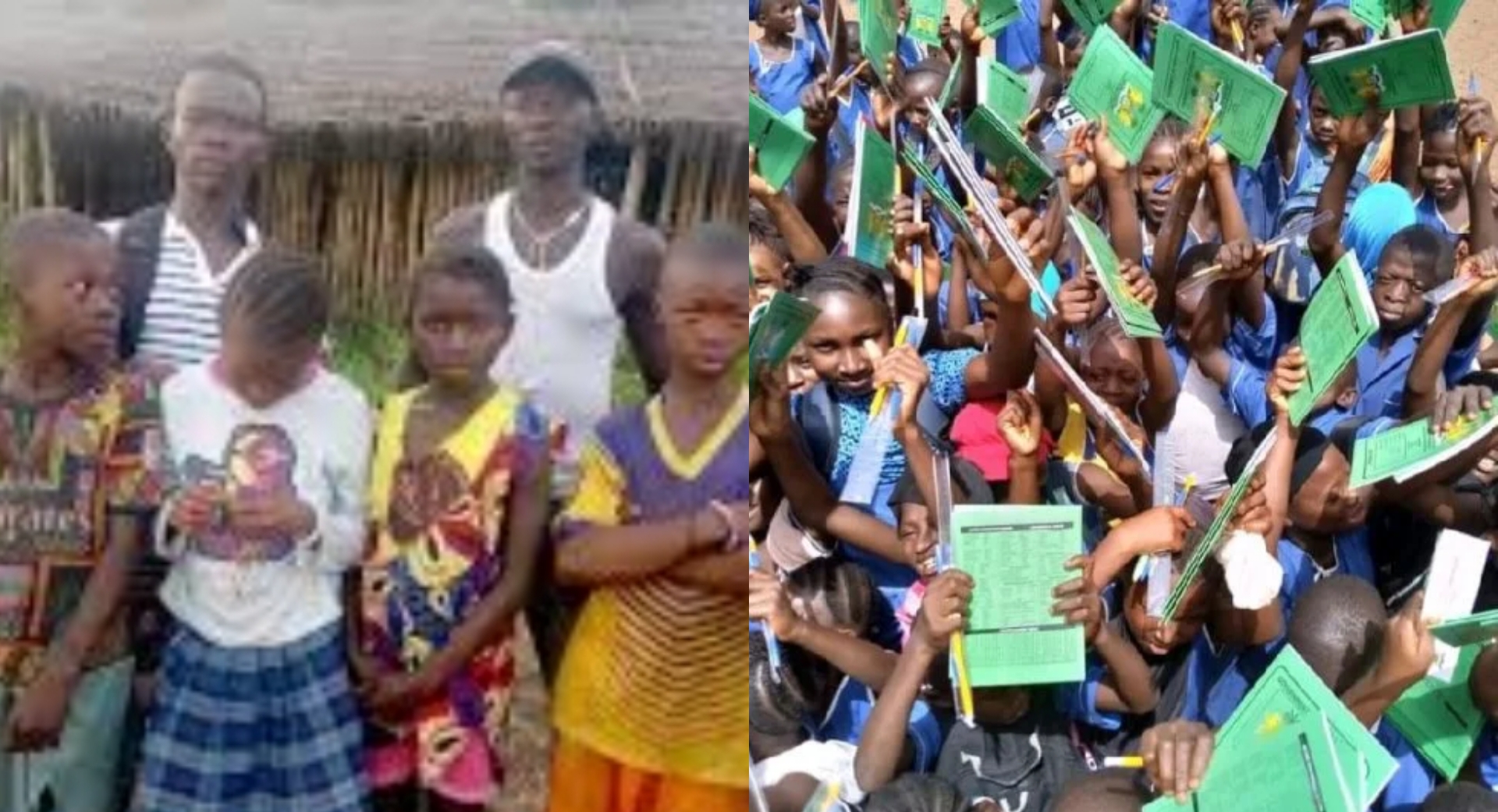 Ribbi Children Not Benefitting From Free Quality Education 
In the midst of the trumpetted Free Quality Education (FQE) initiative of President Bio led Sierra Leone Peoples Party (SLPP) Government, over three hundred (300) children are still living with their mothers at home without going to school due to man created problems which required urgent attention.
This medium can authoritatively explained to the public on how the indegenes of Foyah Village, Matonko Section, Ribbi Chiefdom in the Moyamba District are not happy with what they described as an ugly situation for a whole community with over three hundred children to exist without a primary or secondary school to educate them, no good or pure drinking water and poor road network.
Speaking to this press in a sad mood, the Headman for Foyah Village, Mr. Foday Turay said the poor, helpless and innocent children had to walk with barefoot for about 14 miles long distance on a daily basis to access schools to other village communities.
The disappointed Headman spoke about the too many reports or the rising number of cases of teenage or untimely pregnancy and early marriages due to the long distance involved for a girl child to walk or travel by foot in the road on a regular basis in their haste to access educational facilities.
The other burning issue which is tormenting parents and guardians at that remote part of the country, according to Mr. Turay was the total involvement of their children to excessive smoking of the new drug, KUSH, which had taking over the natural herb (MARIJUANA) and the practice of alcoholism.
The Headman maintained that the main occupation for them as a village community was farming and petty trading and he emphasized on the way and manner the Chiefdom authorities weren't considered them and had been discriminating the community when it comes to matter of development.
He discussed that, the community hosted over Six Hundred (600) women, but they aren't accessing micro finance loans to help them boost their farming and petty trading activities.
In another development, Headman Turay said the land space had been provided for any phylanthropist or humanitarian person and organization which may want to assist the community with a school and a community centre.
However, the dissatisfied parents and guardians are appealing to the central government through the Ministry of Basic and Senior Secondary Education (MBSSE) to come to their aid to provide their children with a modern school structure so that they can't continue to be excluded in the Free Quality Education.