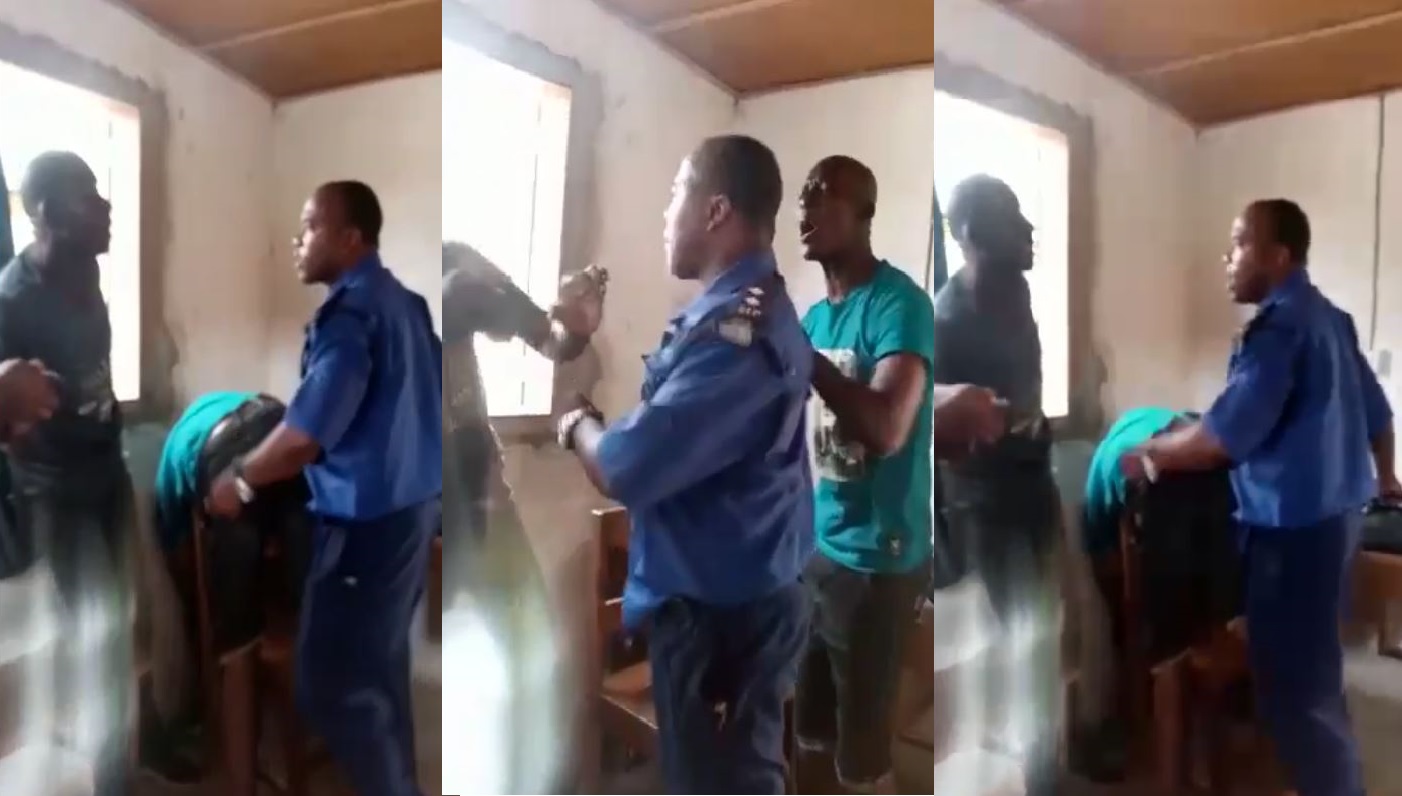 "Bastard Pikin" – Sierra Leonean Police Officer Caught on Camera Slapping And Assaulting Custom Officer
A Sierra Leonean police officer identified as Osman has been seen throwing abusive words at a man (reported to be a Custom Officer) and physically assaulted him right in his office.
According to a video obtained by Sierraloaded which is now trending on social media, Officer Osman was seen in the office with the victim shouting abusive words and threatening to jail him.
The man who had been handcuffed was explaining to the other officer that was holding the other part of the handcuff, that he is a gentle man and that he will not run away, as he is willing to go with them to their station when suddenly officer Osman told him that he is a bastard and accused him of not having a pin code.
When the man was responding in defense, before he could finish his statement, officer Osman immediately rushed at him and slapped him twice on the face and called him a bastard for the second time. If not that he was pulled away by his colleague he would have continued to assault the man as he had already raised his foot to give the man a kick.
The man continued to plead for the handcuff to be removed from his hand as he is willing to go with them. But the police officers instead tried to stop the person that was filming from filming what was going on.
Watch the video below: