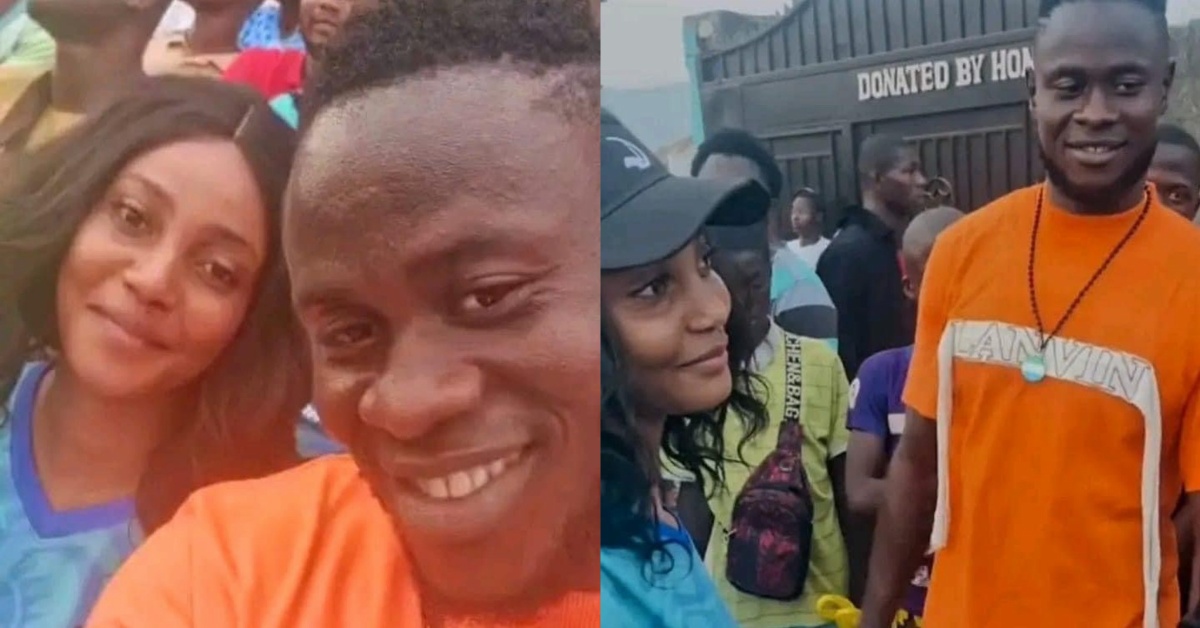 Is Musa Tombo Going to Soon Marry New Girlfriend?
This is the question many people have been asking after former Leone Stars striker, Musa Tombo broke up with Hawa Tombo, and has been seen making several public appearances with his new girlfriend.
Musa and Hawa were believed to be a match made in heaven after the two surpassed several social media onslaughts due to what many see as 'erratic behaviour of the husband.
The two, however, divorced late last year after another controversial issue stemmed from the habitual behaviour of Musa.
judging from recent happenings from both Musa and Hawa social media posts, it seem that the two former lovers have moved on.
In fact, the controversial striker has since found a new 'love' that he has been flaunting around with. Quite recently, he was spotted at the Bo Sport stadium with his new lover watching his former club, Bo Rangers plays against rivals Kamboi Eagles leaving most of the spectators nodding their heads in disapproval of his current state, career wise.
But the question many seem to be asking again is whether the former Bo Rangers striker will marry his new queen any time sooner than not?