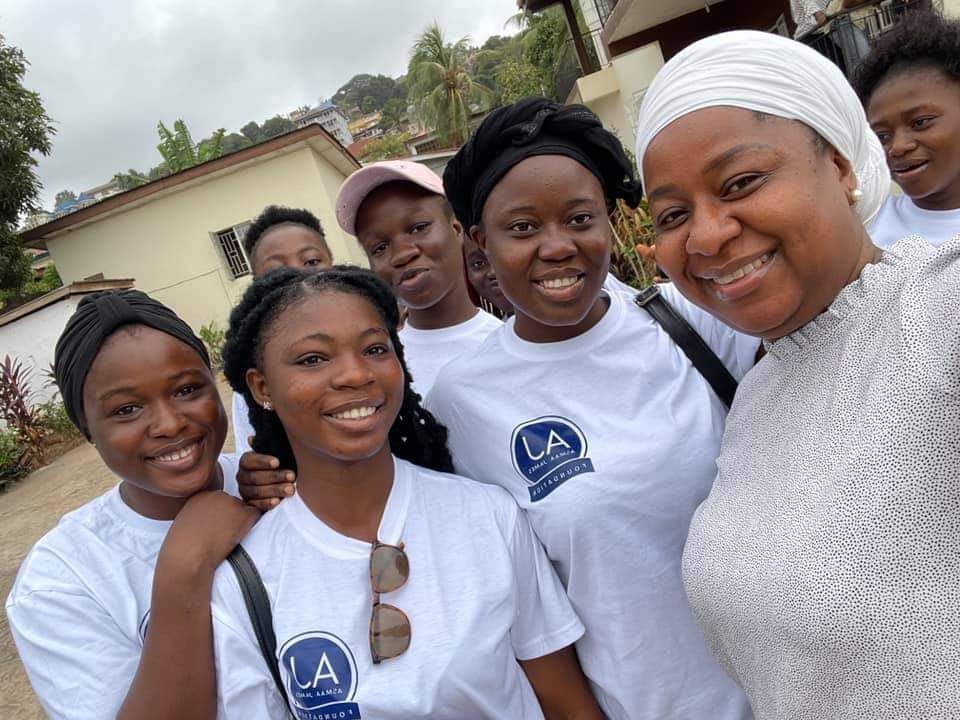 Top Journalist, Asmaa James to Train 20 Sierra Leonean Young Girls
Asmaa James, Station Manager for Radio Democracy 98.1 and The Executive Director of the Asmaa James Foundation will through her foundation with partnership from Mohamed VI Foundation trains young girls on Gara Tie Dying.
The first batch of young girls that were thought Gara tie Dying was 10 in March 2021 with support from Madam Wokie, while the second batch will start their training this month with support from Mohamed VI Foundation will be 20.
She made this disclosure through her Asmaa James Foundation Facebook Page this Afternoon May 5, 2021.
She wrote "I am excited to see the second batch of the AJ foundation girls beginning their Gara Tie-Dying session. Many thanks to the Mohammad VI Foundation of Africa Oulema Sierra Leone chapter for providing this timely support to these young girls to help them achieve their dreams."
She added that it is believed that when you teach a man to fish, you provide livelihood opportunities for a lifetime.
The Asmaa James Foundation improves the lives of girls from marginalized backgrounds by giving them access to reproductive health education, scholarships, mentoring, and life skills training. They also use the media to advocate for policies that positively impact women and girls across Sierra Leone.
Asmaa James is an award-winning broadcast journalist, and anchor of 'Good Morning Sierra Leone', the most important breaking news, current events, and human rights program on Radio Democracy 98.1. In addition to this Ms. James was crucial to the survival of 98.1 after the radio station was evicted from its initial home 10 years ago, she single-handedly campaigned, and fundraised for the resources to build a new station.