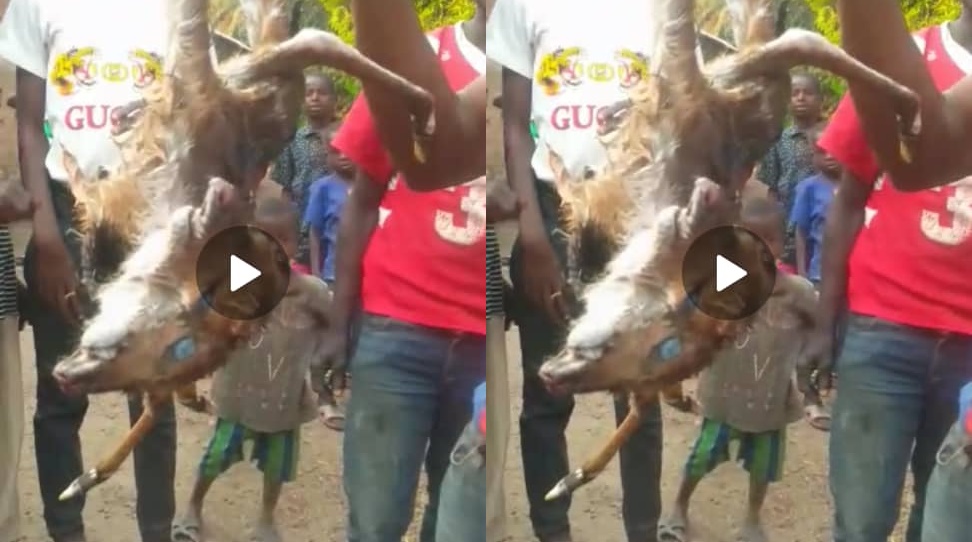 Two-Headed Deer Killed in Diansokorola Village, Sierra Leone (Video)
A Resident Hunter of Diansokorola, a suburb in Sierra Leone, has found and killed an unusual animal that look like a deer, carrying two heads on it body.
The two-headed creature was covered with a yellowy- brown buckskin and has six legs instead of four which a normal deer should have.
The hunter that caught the rare creature, Alhaji Koroma, took it to the village people to show the remarkable thing he found.
Being that it was their first time to see such an animal, the villagers were somehow scared of it.
"Aaa, this is really fearful" one of them said.
However the conjoined animal is unique and one of the first to be seen in Sierra Leone, too bad it has been killed already.
See Video of creature below: