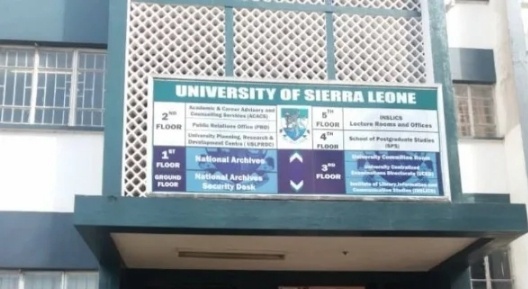 University of Sierra Leone Allows Honours Student to Take Resit Exams
The University of Sierra Leone has announced that final year students in the honours school will now be allowed to resit failed modules.
The university made this announcement on Monday afternoon after a senate meeting held on the issue about a year ago.
"This is so that our graduates cease to be unduly disadvantaged for entry into postgraduate academic programmes and/or for the job market as final year honours students from other institutions enjoy the resit facility," a statement from the university reads.
Before now, final year honours students were allowed to graduate with failed module(s) resulting in a dent in their transcripts.
This news, however, has been welcomed by a good number of students and some administrative staff of the university.
The University of Sierra Leone is consisted of Fourah Bay College (FBC), Institute of Public Administration and Management (IPAM) and College of Medicine and Allied Health Sciences (COMAHS). The university is believed to have the largest number of students in the country with a sizable number of them in the honours programme.