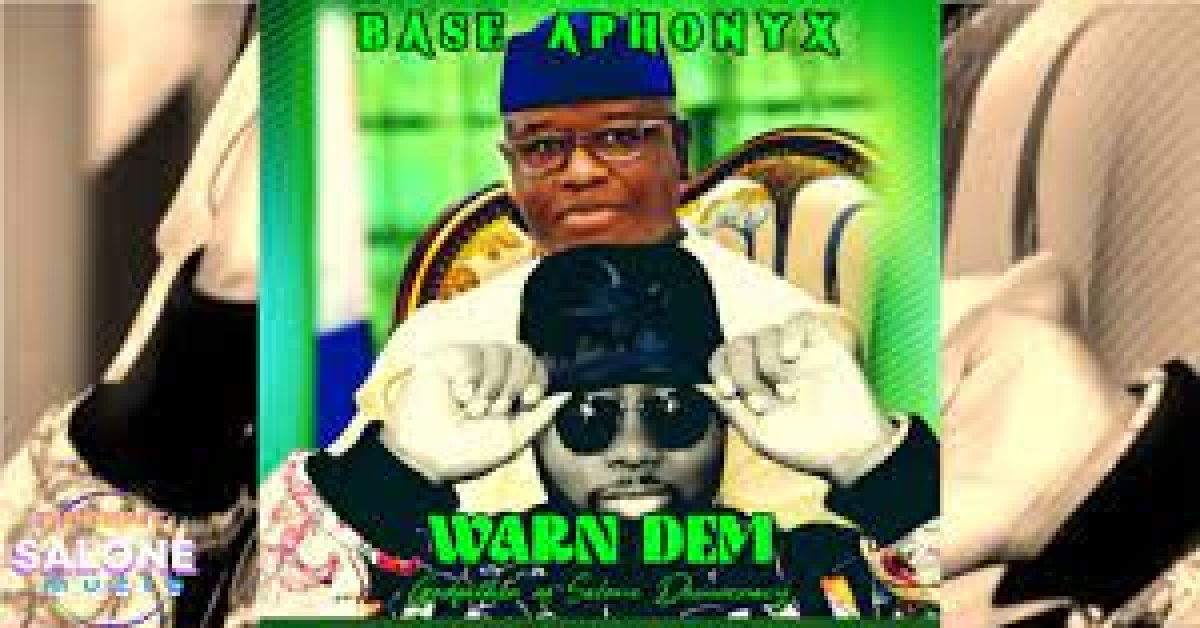 Base Aphonyx – Warn Dem
Amidst controversy and skepticism about the whereabouts of the ruling party (SLPP) as of June 2023, former All-Stars President Base Aphonix endorses the current President of the Republic of Sierra Leone, Maada Bio in his long awaited album titled 'Tok En Do.'
With the celebrity's fans eagerly awaiting the album, Base Aphonyx released one of his songs on the trend called "Warn Dem."
As the former president of the All Stars Union of Artists, Base Aphonyx, there have been speculations about being on the verge of reclaiming the throne, but these rumors are yet to be proven.
According to one of his posts, Base Aphonyx recently revealed that the "Warn Dem" song was a birthday present for his fans, and of course for his unwavering loyalty and support to the PAOPA government and Maada Bio.
This song is a must to listen as Base Aphonyx expressed how his love for Maada Bio can melt all of Mount Everest.
Listen Below:-