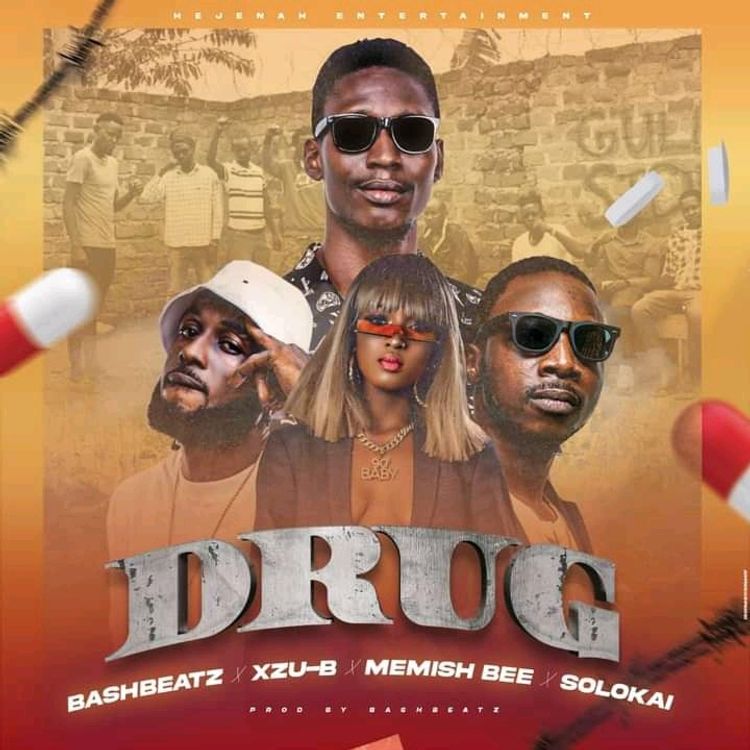 Bashbeatz – Drug Ft. Xzu-B, Memish Bee & Solokai
Hejenah Entertainment presents "drug" an educative song that educate the youths about drug abuse and its by Bashbeatz featuring Xzu-B, Memish Bee and Solokai.
Drug abuse is the use of illegal drugs or the use of prescription or over-the-counter drugs for purposes other than those for which they are meant to be used, or in excessive amounts. Drug abuse may lead to social, physical, emotional, and job-related problems.
This song which is delivered for all the ghetto youths to understand will make more sense when the reality is accepted. Say NO To Drugs.
It was produced by Bashbeatz and we encourage all to check this out and give it the best possible support to spread the news on drug abuse.
What's Up!!!
Listen Below:-