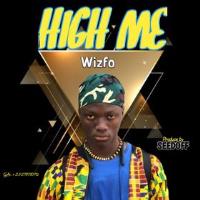 Demi Wizfo – High Me
Foday Karim Kargbo, or "Demi Wizfo," one of the fastest-rising musicians in Dworzark and its surroundings, has released two excellent and ear-shattering bangers for Sierra Leoneans to dance and drink to, including the well-known song "high me."
The song "High me and Do me" was the ideal way to close out 2022 and ring in the new year. Wizfo is thought to have been in the business since he was 10 years old and was motivated by his older brother.
The intelligent young man's debut solo single, "Do me," had catchy lyrics and a positive attitude and served as his introduction to the music business.
But "high me" stands out because the young musician took his time to create the perfect words to go along with such a catchy sound.
Seedorf, another young producer, who has immense potential in the music industry, was behind the scene to produce this wonderful and soothing sound.
Go stream and download!!! This is one way to boost Sierra Leone entertainment industry.
Listen Below:-