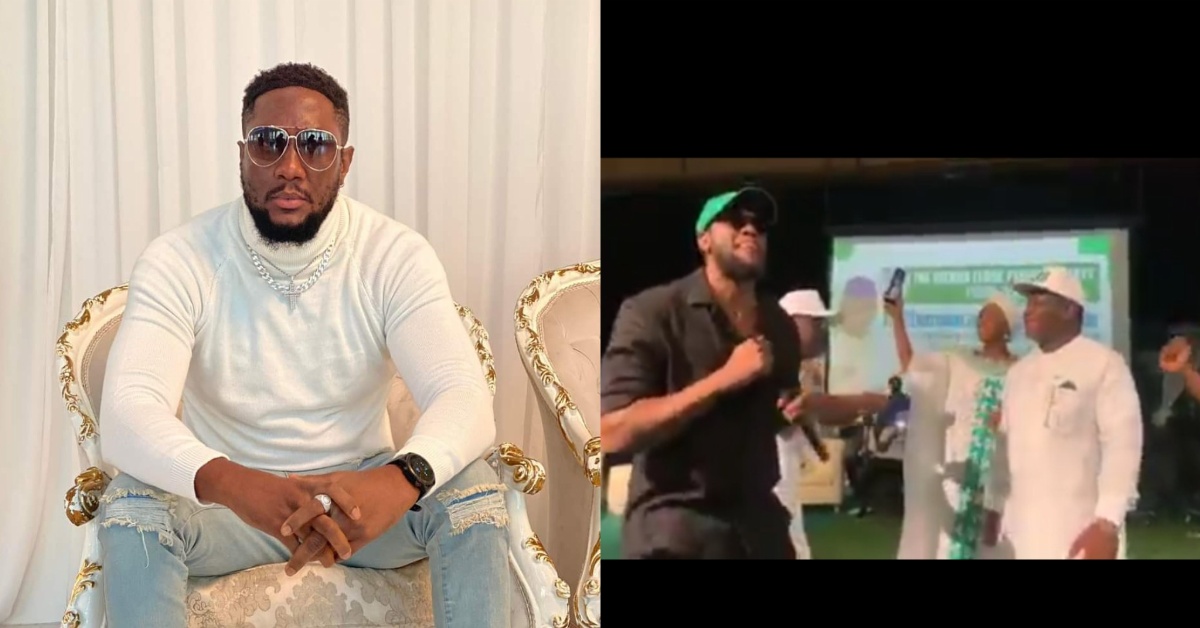 Famous – Maada Bio
As the 2023 multi-tier general elections are just barely four months to go, prominent Sierra Leonean celebrity Frederick Peters has endorsed Julius Maada Bio for re-election as Sierra Leone's president in the upcoming general elections.
Famous made the statement while attending the 13th National Delegates Conference of the ruling Sierra Leone People's Party (SLPP), at the Bintumani Conference Center in Freetown.
At the Bintumani Conference Famous on the stage vividly expressed his loyalty to Maada while he sang a song with the lyrics "2023 we dae Vote for Maada Bio…".
This song for Maada is exceptionally one of its kind. The celebrity expressed his unwavering loyalty to Maada Bio and the PAOPA government.
Diving deep into the song's lyrics, Famous  acknowledged president's Bio's sacrifices to the nation  and the developmental projects he has brought to the country, especially in the field of education, Freetown International Airport terminal amongst others.
Go streaming and downloading and let us know your take on the song.
Listen Below:-