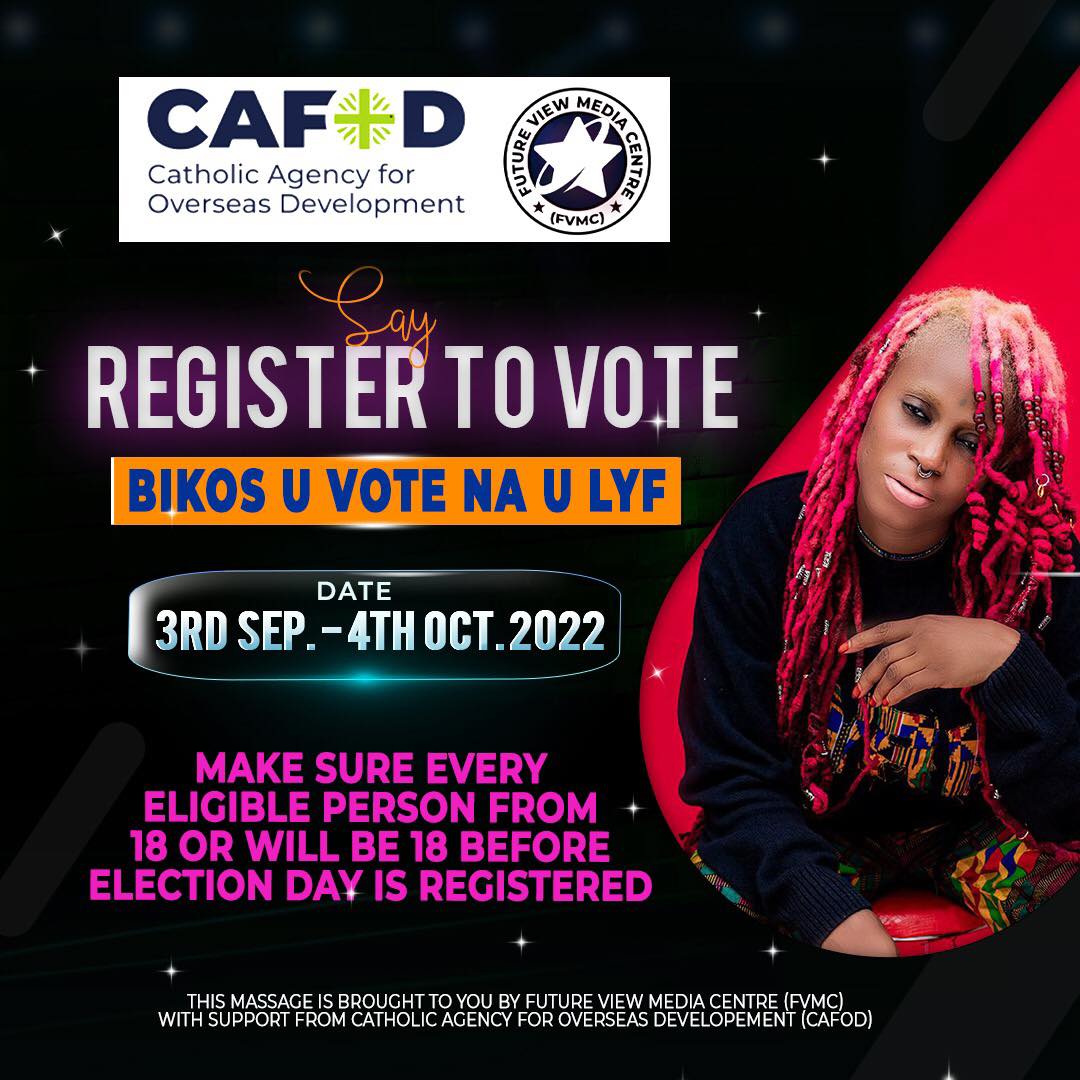 Fantacee Wiz – Go Register (U Vote Na U Lyf)
Catholic Agency For Overseas Development teaming up with Fantacee Wiz to give us an awareness track on the national voters registration process Currently going on in Sierra Leone is one worth checking out.
Voting which is the right of every citizen to select a responsible government to provide their every day affairs is what every Sierra Leone should register for.
Thanks to Future View Media Centre with support from Catholic Agency For Overseas Development for bring to us this message.
As the registration exercise is from 3rd September to 4th October 2022, it is being asked that every eligible person from 18 years or will be 18 years before election day is registered.
Register To Vote Bikus U Vote Na U LYF.
Listen Below:-