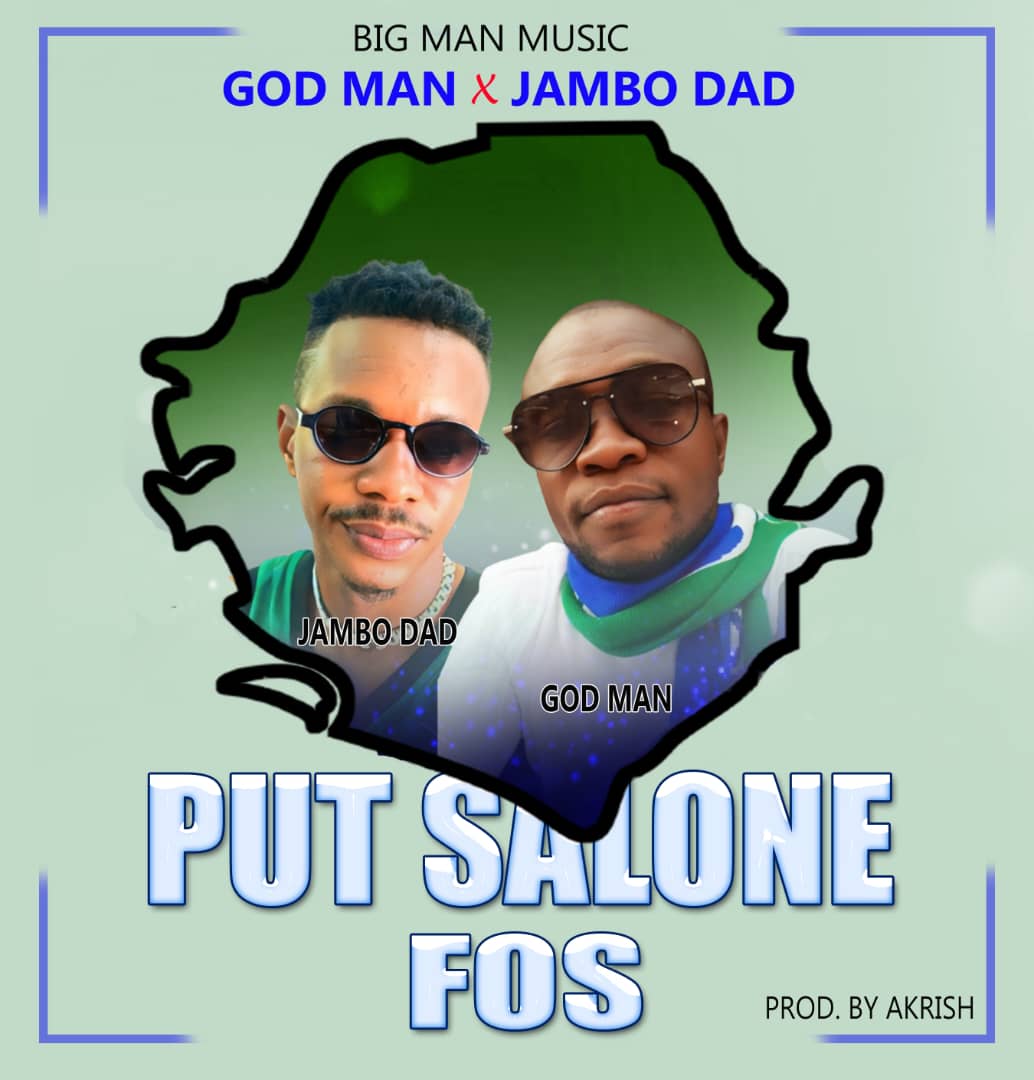 God Man – Put Salone Fos Ft. Jambo Dad
The below song title "Put Salone Fos" is one of the appropriate song that can be used to preach peace to Sierra Leoneans especially at this elections time.
The song is full of conscious vibes that will touch any patriotic Sierra Leonean To always put our country above all else.
Big Man Music presents Jambo Dad and God Man on an anthem for the country, Sierra Leone which was proudly produced by Akrish.
This classic banger speaks nothing but the truth about Sierra Leoneans putting politics aside and loving each other. We may not agree on all things but we can agree that a Sierra Leonean is a Sierra Leonean until proven otherwise.
Add this song to your playlist and represent Sierra Leone to your families, friends and loved ones. Enjoy, have a great weekend and Subscribe.
Listen Below:-