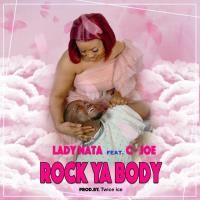 Lady Nata – Rock Ya Body Ft. C-Joe
Aminata Tejan Mansaray, better known by her stage name Lady Nata, is a multi-talented female entertainer and a former Housemates Salone season 3 contestant. Together with CJoe, they have released their anticipated track "Rock Ya Body."
During the Housemates television program, Lady Nata was regarded as one of the sharpest women. When she eventually exposed the truth, the actions she made throughout the game with Nohmi George and Julie were astonishing.
In spite of this, she is renowned for her enticing entertaining acts outside of the Housemate show. With this new song she co-produced with C-Joe, Lady Nata has demonstrated her versatility.
You can help to decide where Lady Nata's genuine talent resides, but there has been considerable debate about it. Take out your earbuds and start streaming and downloading. Let's discussion what is your take to the arguments ongoing.
Listen Below:-