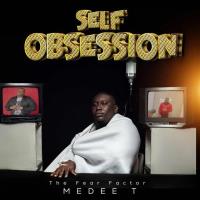 Medee T – Different Ft. Still Pizzy
Among the 10 superb songs in Medee T's Self Obsession album, Sierraloaded brings you one of the ear soothing track titled "Different."
Sky Bird's Music act Medee T released this song among others on 10th February, 2023. This album featured 10 songs and 6 prolific acts in the music Industry.
One of its catchy songs is the one from the album with the titled "Different" a song written that portrays his uniqueness in the hip hop game.
We present "Different," one of the outstanding tracks from the Self Obsession album, to the enthusiastic ears of Sierra Leonean fans.
Medee T is aware with the highs and lows of Sierra Leone's entertainment industry because he has been in the music industry for a while. He also received the Best New Act NEA award.
Go grab your phone and let's go streaming and downloading.
Listen Below:-