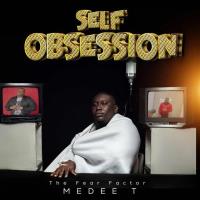 Medee T – Faith Ft. Bed J
Patience as they say is a virtue which many sometimes looses as a result of poverty or hardships in a relationship. 
Amidst the challenges lovers face in a relationship, Sierra Leone's prolific Hip Hop act Medee T in collaboration with Bed J unleashed their ear thundering love song titled "Faith."
On this song lyrics, Medee T and Bed J urged lovers to take caution in their relationship challenges and never to loose faith as no condition stays permanent.
The Self Obsession album of Medee T features 10 superb tracks and made collaborations with Sierra Leonean music celebrities. With these people added to this album, made the album a worth listening to.
Are you ready to join this ride of 'Self Obsession', grab your earbuds and fasten your seatbelts as we go streaming and downloading.
Listen Below:-