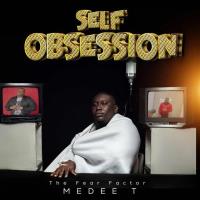 Medee T – Say My Name Ft. Am- babe
Outstanding lyrical genius with some serious rap skills, Mohamed Fawaz Turay stage name Medee T has on a collaboration with Am-babe released "Say My Name" in his Self Obsession album.
Definitely one of the most assured spitter of this generation, who doubles as the NEA Best Act 2020 is undoubtedly pursuing the heavyweight title in rap.
'Say My Name' is a love track alongside am-babe, a prolific rising act in the music industry. Medee T on this song expressed the length and the things he could do for the sake of love and craved to have the love of his life always by his side.
You want to lyrically feel love, check this song out. You will thank me later for bringing this track to your phone.
Listen Below:-