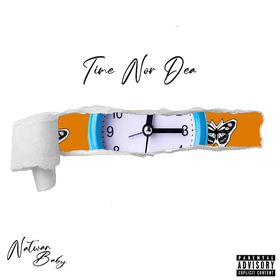 Natwan Baby – Time Nor Dae
When it comes to producing good sounds which soothe the ear of Sierra Leoneans, Mama Salone can brag for such reputation and with Natwan being a Sierra Leonean.
Being a rookie and to gain spotlight has been a big challenge for newcomers in the entertainment industry. But as they saying goes "Product/goods sells itself", new but hard nut to crack Natwan Baby surfaced with her hit single "Time Nor Dae", a mind blowing sound and worth everything to listen to.
According to reports, the Ambassador of Entertainment, Kao Denero had opted to sign Natwan following to hearing her bars and punchlines on her song.
Reports continued that, Kao Denero, agreed to meet with NatWan's management. NatWan who rose to fame after a trending video cover of one of her songs went viral on Facebook and her manager were to meet the Ambassador for entertainment deal.
Kao Denero requested a meeting with the rising talent, and her manager, Dausino Bangs, agreed to arrange a meeting with the ambassador for entertainment in Sierra Leone to talk about potential future collaborations or signings involving the singer.
Get inspired by good vibe and sweet melody…
Listen Below:-