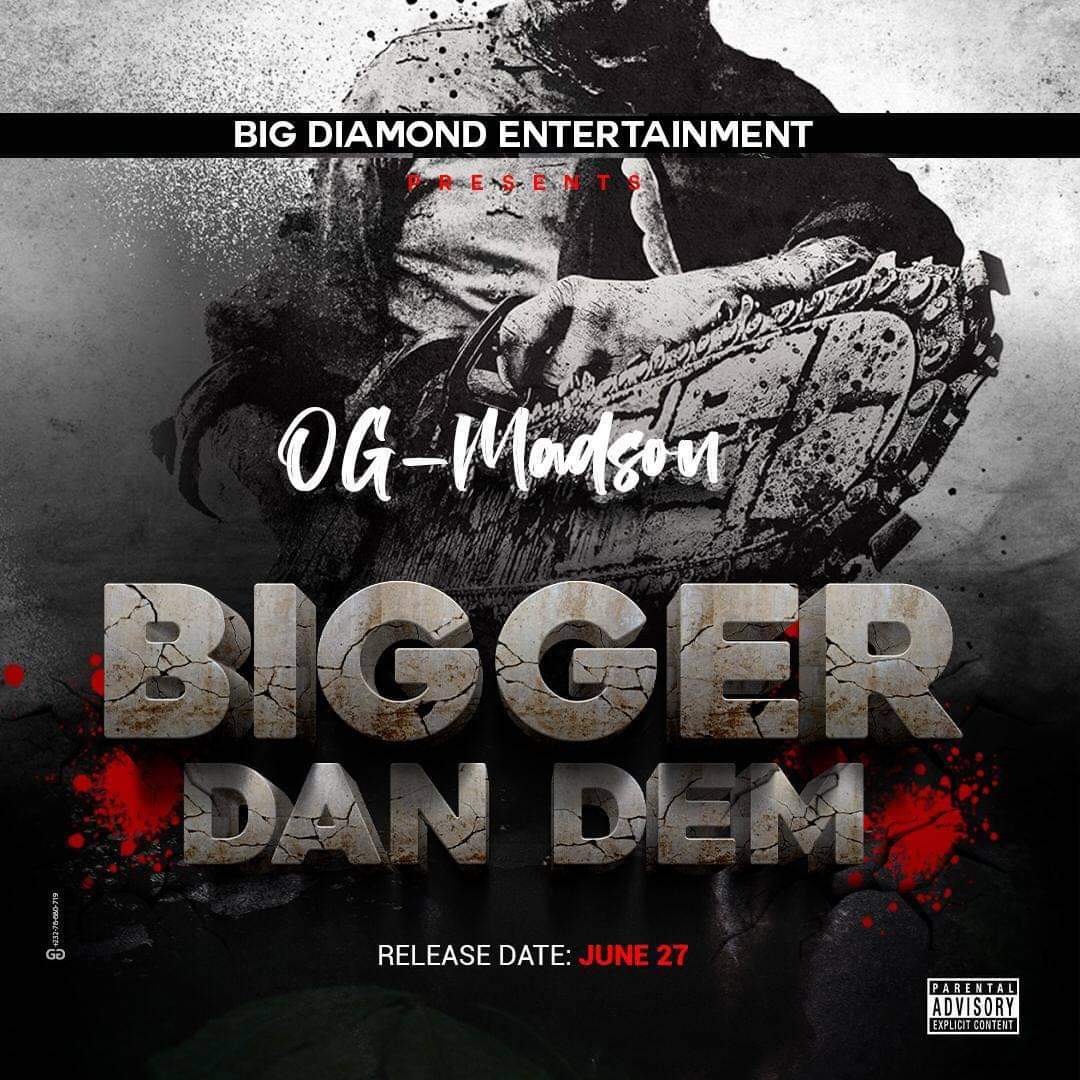 OG Madson – Bigger Dan Dem
Straight from Big Diamond Entertainment, Madson surprises hip hop fans with a hardcore rap song.
The rapper gave accolades to musicians like Kao Denero, Pupa Banja, YOK, Shadow Boxxer, Late Shine, Jimmy B and the others.
Madson also hailed himself as the biggest after the rappers he mentioned.
Listen Below:-