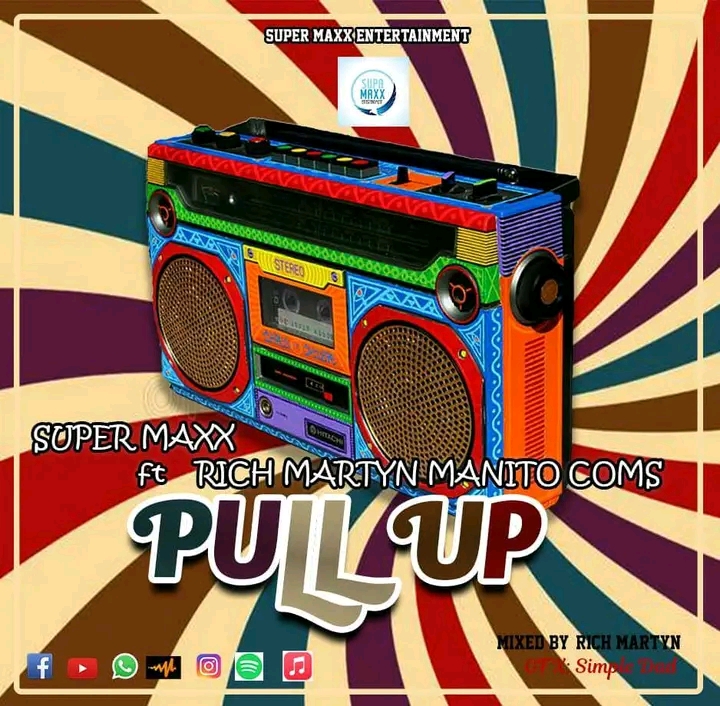 Super Maxx – Pull Up Ft. Rich Martyn
Super Maxx Entertainment presents another classic dancehall vibe by Super Maxx and Rich Martyn they call "Pull Up" which sounds different and a must check out.
"Pull Up" shows Super Maxx and Rich Martyn performing to what could be a street anthem. Super Maxx from Sierra Leone and Rich Martyn from Conakry, the capital of Guinea is the right collaboration for the clubs and the regular Pull-Ups.
Pull Up was produced by Rich Martyn, a jam that plays right in the ears and the mind. A special shout-out going out too to Eagle Fly.
Kindly check out "Pull Up" by Super Maxx and Rich Martyn and thank us later. Follow the young stars on all social media for they are promising and determined.
Listen Below:-