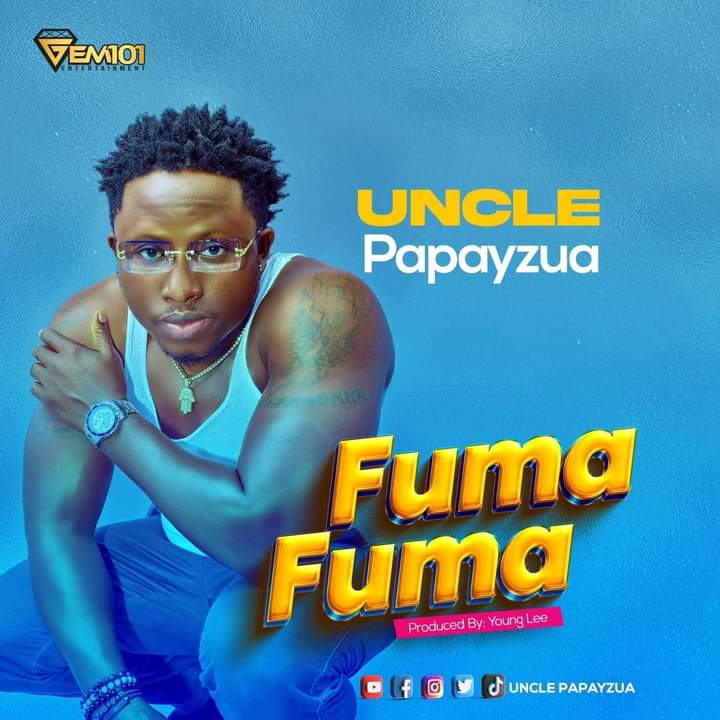 Uncle Papayzua – Fuma Fuma
GEM101 Entertainment presents a classic afro-dancehall banger for the Streets and the clubs by Uncle Papayzua, a music maker from Sierra Leone whose music is a must.
Title "Fuma Fuma" is a banger which is produced by the guy Young Lee and it has been confirmed that a lot of hard work was put-in for the success of this project.
Fuma Fuma by Uncle Papayzua comes with an Acoustic Video for all to check out on YouTube and download the official audio here while waiting for the official music video.
Enjoy Fuma Fuma by a rock star from Sierra Leone and follow on all social media as the young star is just getting started.
Listen Below:-