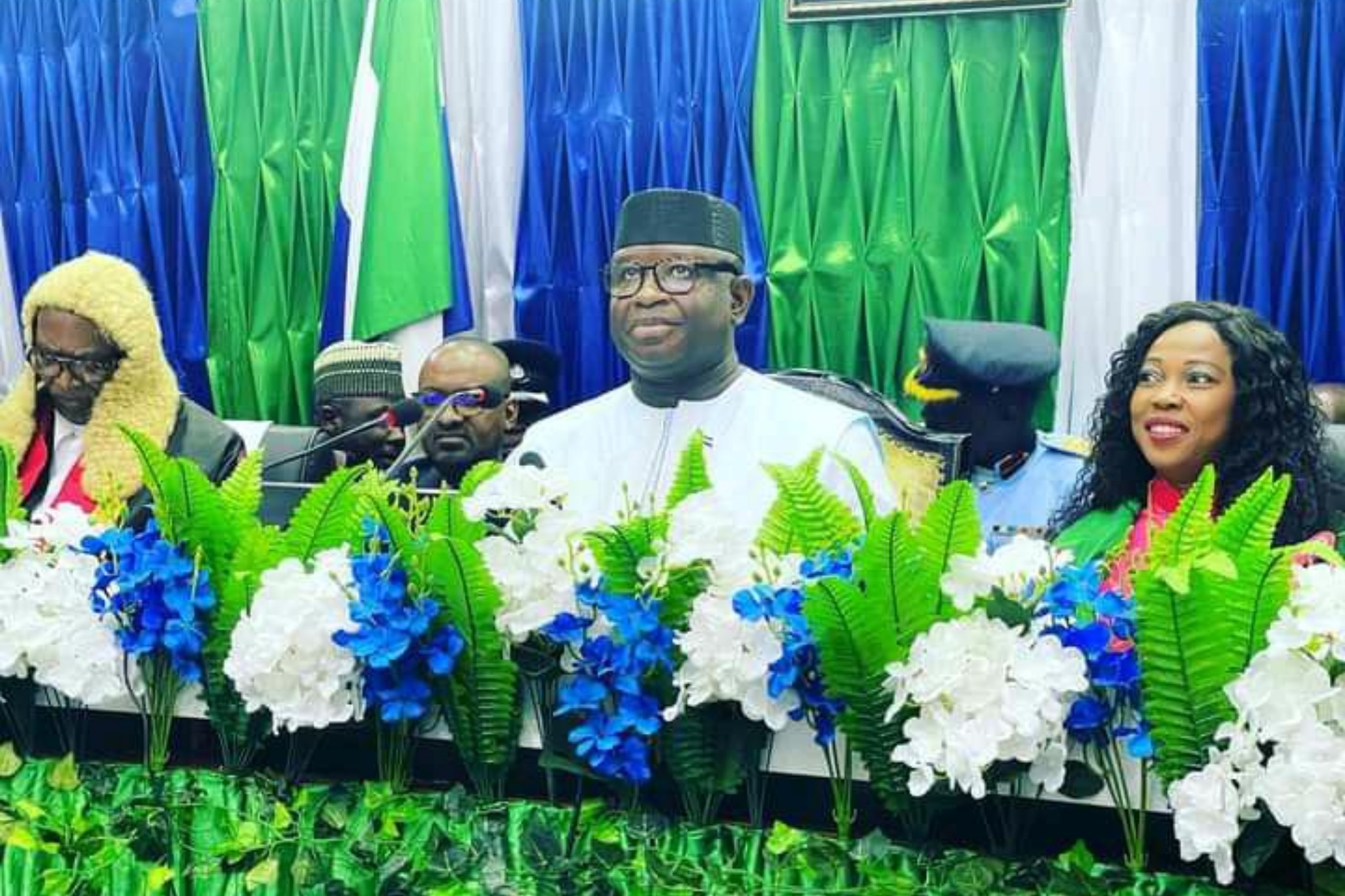 "Access to Energy Has Considerably Improved Since 2018" – President Bio Tells Sierra Leoneans
In his speech at the State Opening of the Fifth Session of Parliament on Tuesday, Sierra Leone's President Julius Maada Bio recounted the many successes his administration has recorded in the energy domain since he took over power in 2018.
President Bio commended the Ministry of Energy and international partners and reiterated the commitment of his Government to doing more in respect of increasing access to energy.
President Julius Maada Bio said his Government had identified the lack of adequate energy as a binding constraint on development, noting that electricity was critical to national development aspirations as it accelerates progress and enhances other facets of social life and human capital development.
"A key focus of my Government has been to double energy access from 16% in 2017 to 32% in 2023. To that end, we have planned deliberately, engaged development actors and the private sector, and taken into account a good energy mix across board," the President stated, adding that his Government was fixated on finding long-term solutions to the energy crisis rather than procuring and installing temporary generation plants," he said.
He noted that access to energy had considerably improved in the country since 2018.
"16% of Sierra Leoneans had access to electricity in 2018; 31% now have access to electricity. In 2018,there were 184,997 registered EDSA customers;there were 255,993 at the end of 2021, an increase of over 70,000 new customers," President Bio stated, while also informing citizens that Peak load electricity consumption for Western Area in 2018 was 51 megawatts, but that it now stands at 85 megawatts, accounting for an increase of 34 megawatts.
Bio spoke about the constraints EDSA was faced with in its dealings with the Karpowership, the unconscionable vandalization of transformers and other electricity assets, the burden of electricity subsidies imposed on the Government and the establishment of a Presidential Task Force to deal with the issue of electricity theft and vandalization of installations.
In respect of efforts in the provinces or the rural areas, President Bio spoke about the commissioning of the 225kV CLSG Transmission Line from Liberia to Kenema/Tiloma substation, the execution of a Power Purchase Agreement,PPA, and the provision of regular electricity supply to the cities of Bo and Kenema since December 2021.
He further spoke about the completion of the installation of electricity infrastructure for 15 out of the 39 communities along the CLSG/WAPP 225kV Transmission network,the negotiation of contract for grid extension from Telorma to Segbwema and Kailahun, and the completion and testing of a 6MW Solar Park at Newton.
The president commended efforts in the area of mini grids, naming a good number of towns and villages in every region of the country that have benefitted or are to benefit from the burgeoning facility, while also noting the provision of 6 Solar PV systems at Government Hospitals in Portloko, Kabala, Moyamba,Pujehun,
Kailahun and Lakka.
He also spoke about planned transmission corridors that can serve population centres and economic centres, the upgrade of transmission lines on the Bo-Kenema distribution network to 66kV and the expansion of the low and medium voltage distribution network in the Western Area.
"Additional actions are being considered and my ministers will bring forward measures and legislation to this end," Pesident Bio concluded.