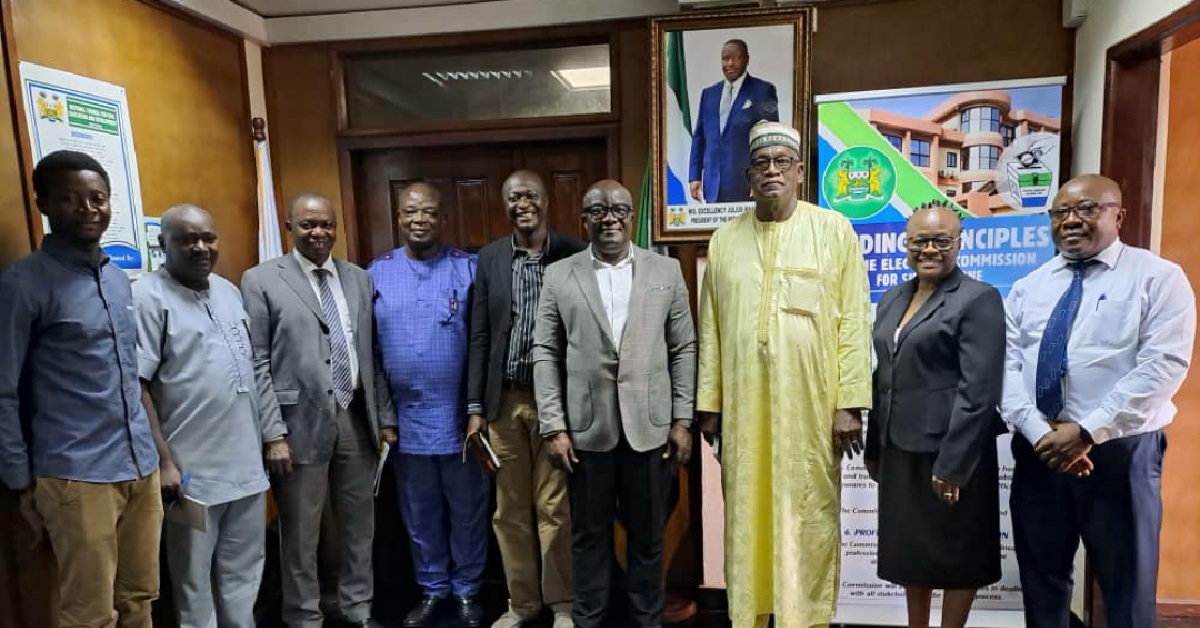 ECOWAS Ambassador Engages ECSL
The Newly accredited ECOWAS Ambassador to Sierra Leone, Harouna Mousa and team have paid a courtesy call on the Electoral Commission for Sierra Leone (ECSL) at their Headquarters in Freetown.
The Visit is in line ECOWAS bid of having a frank discussion with the Chief Electoral Commissioner of Sierra Leone, Mohamed K. Konneh on regional collaboration and board of commissioners respectively.
The ECSL is still on the ground work to heighten preparations for the elections in June this year.
Meanwhile, ECSL's director of legal affairs, Fartoma Fah-Bundeh was in Kenema district on the 6 March, 2023 to train political aspirants on inclusion of women aspirants, PEA 2022, PE regulations for the PR District and Local Council 2022. The training that was organized by NDI and PPRCSL.