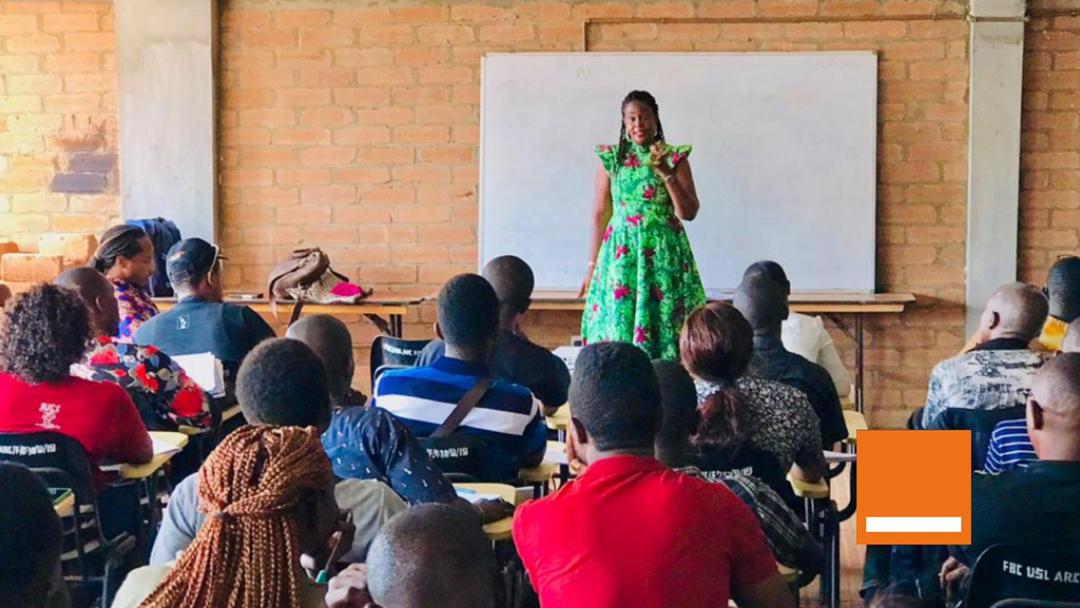 Orange Sierra Leone CEO, Aminata Kane Lectures Students on Entrepreneurship And Innovation
The CEO of Orange Sierra Leone, Aminata Kane gave a lecture to students in the engineering faculty and other faculties on the concepts, theories and practices of the fourth industrial revolution, entrepreneurship and innovation.
The topic was Private Sector and Start-ups in the World and in Sierra Leone: How private sector is solving critical and high impact societal challenges?
She had an interactive session with the students. They were excited to draw from her wealth of knowledge and happy to have a rapport with her – which has proven to be one of the best ways to learn.
The course was facilitated by The Minister of Basic and Senior Secondary Education, Dr David Sengeh.
Upon satisfactory completion of this course, students were able to – Know the wider trends in technology and innovation particularly as related to the fourth industrial revolution from a theoretical and practical point of view – Appreciate and understand the mindset of entrepreneurs and entrepreneurship including idea development.