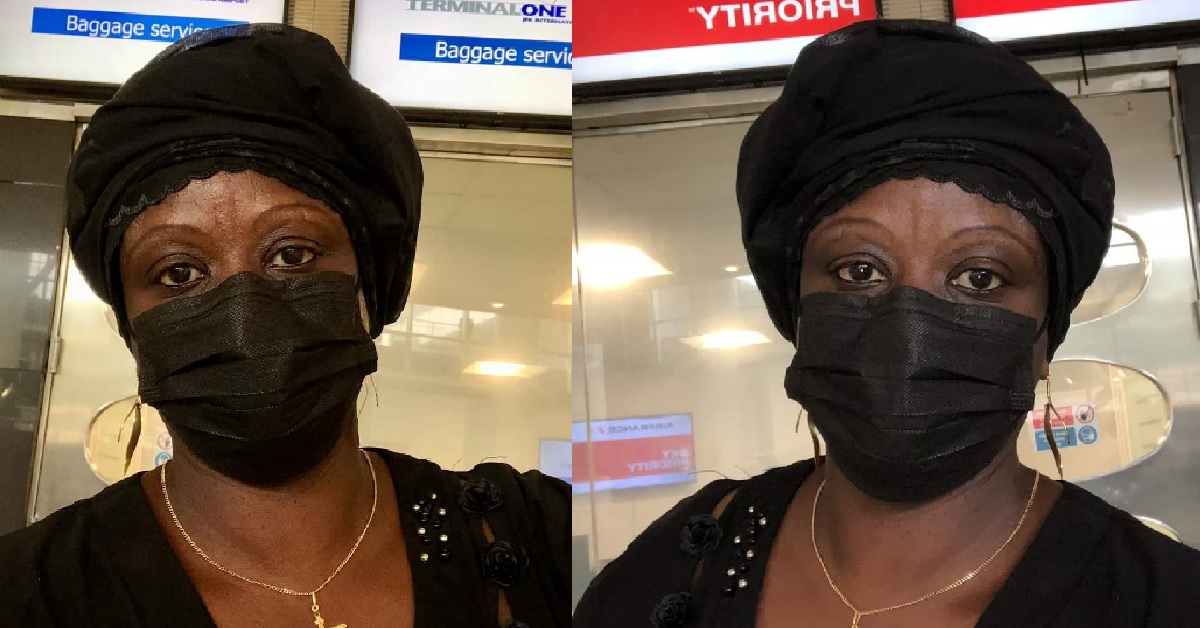 Few Days After APC Rejected Her as Delegate, Sylvia Blyden Leaves Sierra Leone
Popular female journalist and politician of the main opposition All Peoples Congress (APC) party, Dr. Sylvia Olayinka Blyden, has flown out of Sierra Leone last night of 15th September 2021. She is heading for the United States of America where she has a series of private and official engagements.
She has declined what she described as "an informally sent invitation" for her to attend this weekend's Conference of her APC party. She also confirmed that her recent letter to the APC hierarchy was not responded to.
Meanwhile, Dr. Sylvia Olayinka Blyden will also be spending her 50th Birthday celebrations in America. Her 50th birthday coincides with the 30th Anniversary of the 1991 Sierra Leone Constitution as the Constitution came into force on exactly the 20th Birthday of Dr. Blyden, some 30 years ago on 1st October 1991.
The unanswered Letter from Dr. Blyden to the APC hierarchy concerned the 5th October 1991 Constitution of the APC party. Factually, the APC party on 5th October 1991, had enacted a democratic constitution that was in line with Section 35 of the 1991 Sierra Leone National Constitution; a national constitution which had become Law exactly 5 days prior on 1st October 1991.
According to Dr. Blyden, "The 5th October 1991 Constitution, under the Laws of Sierra Leone, remains to be the legitimate, democratic Constitution of the APC party. The subsequent 1995 Constitution was a mere interim arrangement that my grandfather had helped to create as a temporary APC Instrument to meet the challenges of the negative conditions of Civil War and the Military Junta back then in 1995".
Dr. Sylvia Olayinka Blyden has nothing but "highest form of contempt" for the "inane and myopic direction that Ernest Bai Koroma is driving the APC currently".
"The Ernest Bai Koroma led APC leadership has very dishonestly and deceitfully presented the APC as if we have never had a democratic constitution in our existence. That is very dangerous and they do know the implications but they just don't care. They even misled the Supreme Court on this issue back in the years 2002, 2003 and 2004," Blyden asserted.
She says the rank and file of the APC should not be made to suffer any consequences as a result of Koroma and his cohorts misdeameanors.
"Simply because the entire Koroma-led Executives' mindset are by nature, innately dictatorial to an egregious extent, cannot be a reason for them to maliciously smear the otherwise worthy democratic credentials of the APC party. We should no longer tolerate the nonsense from their clique! We should correct the narrative," Dr. Blyden said shortly before her flight took off last night.
Dr. Sylvia Olayinka Blyden is expected back in Sierra Leone next month after she concludes her overseas meetings and other private engagements in America.