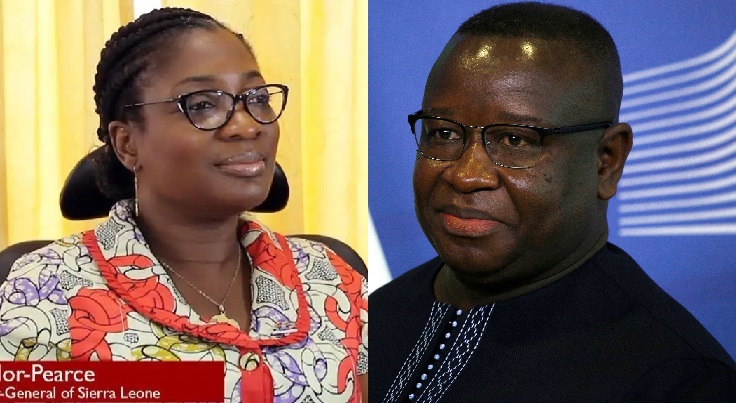 Suspended Auditor-General, Lara Taylor-Pearce Drags President Bio to Supreme Court
The suspended Auditor-General of Sierra Leone, Lara Taylor-Pearce has taken President Julius Maada Bio to the Supreme Court of Sierra Leone to challenge her suspension, Sierraloaded has learnt. 
It was gathered that the case was filed this week by the Solicitors for Lara Taylor-Pearce but it is yet to be listed for hearing.
It would be recalled that Lara Taylor-Pearce was suspended by President Julius Maada Bio in November, weeks before her office is due to present an annual audit of the government's handling of public finances in 2020.
Taylor-Pearce told Reuters she was handed a letter addressed to the supervisory board of the state audit service (ASSL) that requested she and her deputy be immediately suspended while the attorney general sets up a tribunal to look into ASSL's work.
Taylor-Pearce has served as auditor general for 10 years, earning a reputation for efforts to improve public sector accountability. She won international praise for her real-time audit of the financing of the 2014-2016 Ebola pandemic response, which exposed significant corruption.