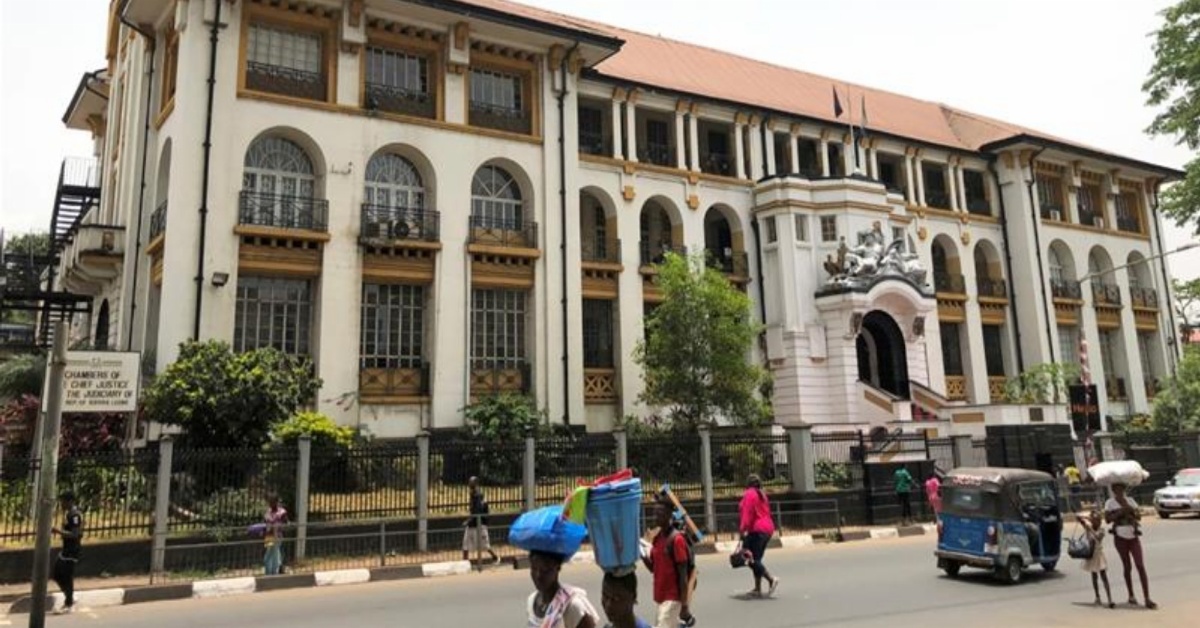 August 10 Trial: Accused Person Collapses in Court
Second accused person, Hassan Bangura in the ongoing August 10 riotous conduct trial collapsed and went unconscious yesterday before Magistrate Mark Ngegba of Pademba road magistrate court. Up to press time no reason was given as to the cause of the incident.
Before the matter was adjourned the third prosecution witness (PW3) Dpc 19689 Lansana Kamara testified that he recognized all the accused persons and recalled on the 10th August 2022. The witness said himself and the LUC arrived at Regent Road they saw a group of people in riotous manner and chase them, while 1st accused person was arrested and they proceed to Abacha Street.
PW3 said on their arrival they saw another group of people in the same manner and the second accused person was arrested, they move to rock Street were they met another set of people and the 3rd, 4th and 5th accused person were also arrested.
The witness added that they proceed to Siaka Steven Street where they arrested the 6th accused person and they were handed over to the Central police division where they all made statements.
Magistrate Mark Ngegba of Pademba Road Court No.1 on the 5th September 2022 remanded 6 alleged rioters of August 10.
The accused Abubakar Conteh and 5 others residents of Freetown appeared before the Court for 2 (Two) counts offences of riotous conduct and disorderly behavior contrary to law.
According to the particulars of offences on Wednesday 10th August, 2022 at the Central Business District in Freetown did behave in a riotous and disorderly manner.
The witness was cross examined and the matter was adjourned to the 9th September 2022, while Sergeant 9155 Dwight Macarthy is prosecuting the Matter.