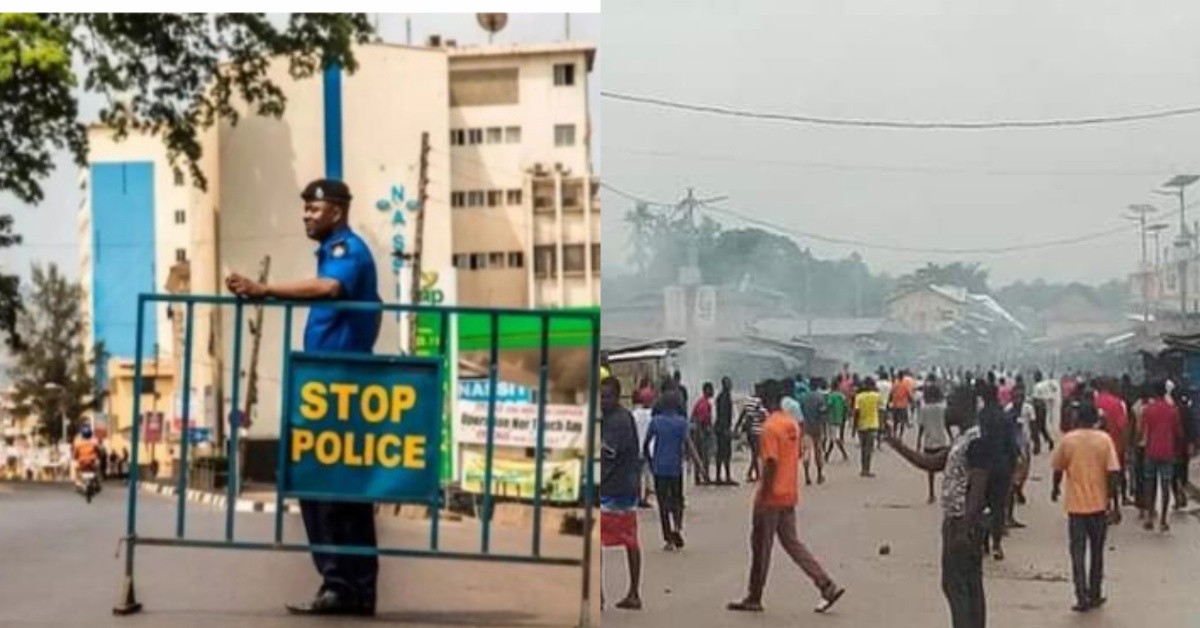 August 8 Demonstration a Planned Riot – Security Sector
As the saga surrounding the August 8 Planned Demonstration continues the security sector has continued to get engagements, as to be in readiness to counter any Mis-happening.
In line with these engagements Today Saturday 6 August The local Unit Commander (LUC) Kamakwie Police Division Supt. Issa Kamara together with a representative from the Office of National Security (ONS) Karene District Bockarie Joshua Jaiah held a brief meeting with various sectors at the Kamakwie police station Kamakwie One(1).
These sectors were in attendance
-Chairman of police partnership board Kamakwie Rev.Alusine Conteh.
-Commercial Bike riders Secretary Samuel Kamara.
-Drivers Union Rep.
-Karene District council rep.
The Media/CSO and so more.
The purpose of the meeting was about an alleged Demonstration scheduled on Monday, July 8,9,10 by unknown people.
In his statement Luc Supt. Issa Kamara said according to intelligent police gathered and other n social media mainly popular Whatapp forums, the said assembly is no more a peaceful one but security refers to it as a planned riot. He said professional if citizens want to demonstrate is their right but they should officially write the police for their safety and the safety of others that are not a party to the demonstration which he referred to as BEST PRACTICE. He strongly warned and advised the sectors witnessed to pass on the message that the Kamakwie police Division will fully and strongly voters who might intend to disturb peaceful occupants of Kamakwie and Karene as a whole. He said all logistics have been put in place and officers in different police posts have been invited to Kamakwie as police are not going to underrate any intelligence.
There were suggestions and a quick action plan by the committee.
A brilliant suggestion came from the Information and Communication officer at the Karene District council Lamin Kaikai, that Megga phones/Speakers in vehicles and the engagement of the Community radio could be a quick intervention to reduce the panic and fears mainly of the ordinary man in the outskirts of Kamakwie and Government officials who will be ready to go on work on Monday.
The suggestion was unanimously agreed on. From that point, people started donating fuel and money to kick the ball rolling. A batter of Dissel was given by the Kamakwie police to the radio, and 100,000 old notes from Bockarie Joshua Jaiah the ONS as a start for other materials needed for publicity in Markets places and other concentrated areas in Kamakwie.
At 9:00 pm according to what was on the team will be engaging the community radio to encourage people that Monday is not a public holiday and all should go about normal activities.