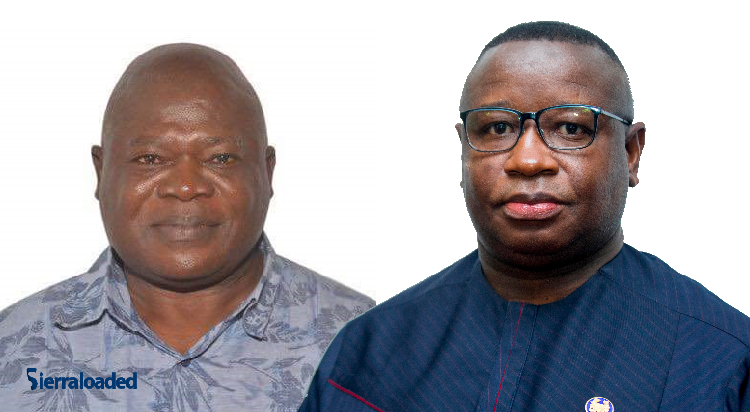 Bio Administration Puts Sierra Leone Into $3 Billion Debt
Just over three years in governance, the "New Direction" administration of President Julius Maada bio has plunged Sierra Leone into a record-setting debt of around $3 billion.
This has prompted many Sierra Leoneans to question the government's borrowing strategy.
In thirty-six months, the Bio administration increased the country's external debt from $1,735,470,066 (One billion, seven hundred and thirty-five million, four hundred and seventy-thousand, sixty-six United States dollars to $3,000,000,000 (Three billion United States dollars) in the first quarters of 2021, according to Macrotrends.net (A Premier Research Platform).
According to statista.com, a Sierra Leone record a government debt equivalent to 63 percent of the country's Gross Domestic Product in 2018, and that the indebtedness is rising every year. In 2019, the national debt of the country amounted to approximately 71.66 percent of gross domestic product (GDP). The figures refer to the whole country and include the debts of the state, the communities, the municipalities, and the social insurances. Generally, Government debt as a percent of GDP is used by investors to measure a country's ability to make future payments on its debt, thus affecting the country's borrowing costs and government bond yields.
According to the African Development Bank's African Economic Outlook 2021, the high debt burden coupled with limited fiscal and monetary policy space could constrain Sierra Leone's effort to increase growth to its pre-crisis level in the near term.
The Extended Credit Facility (ECF) program of the International Monetary Fund (IMF), which was introduced before the pandemic, continues to guide policy and budgeting in Sierra Leone. In particular, the 2020 budget was anchored on the National Development Plan (NDP). Despite credits and grants from international financial institutions in 2020 to help Sierra Leone meet the urgent balance payments and fiscal needs from the pandemic, the country needs increased external financial assistance to support a resilient recovery. External assistance could aim to create fiscal space through debt relief, restructuring, payments and concessional lending.
Fixing the economy is the biggest challenge the Bio administration is facing, especially the 'Bread and Butter' issues. But in a recent interview with Voice of America, President Bio explained that "expanding political freedoms, improving education, holding past leaders accountable for corruption, and promoting gender equality are his administration's priorities," in the remaining two years left in his term.