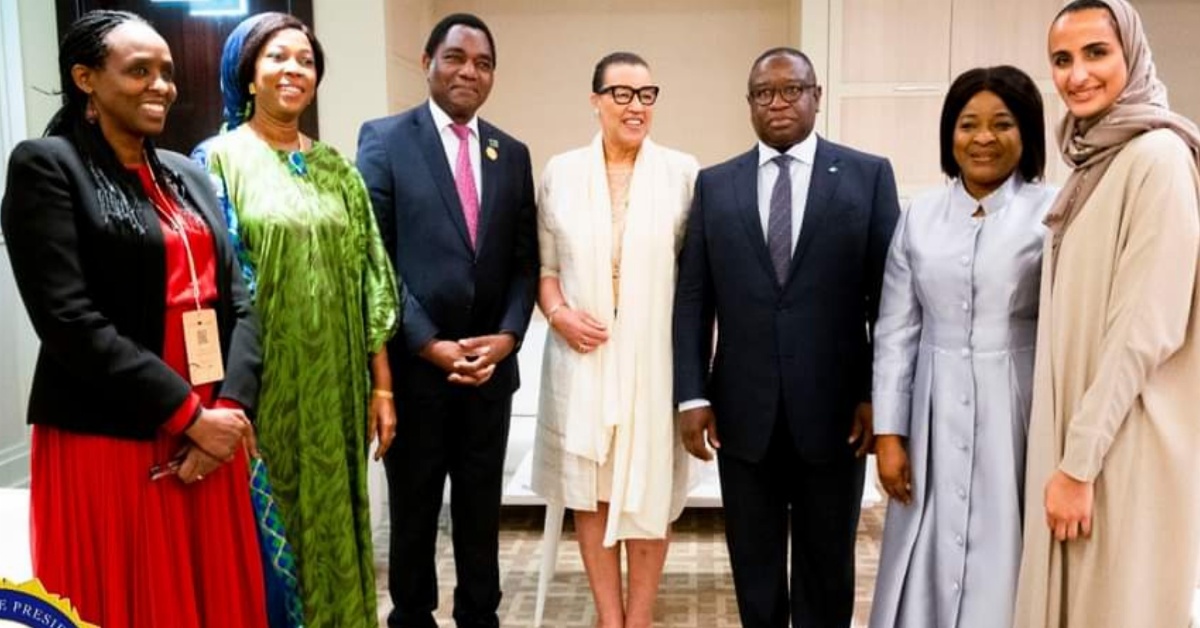 President Bio Partakes in High-Level Session to Discuss Global Challenges to Food Security
Sierra Leone's President Julius Maada Bio has taken part in a high-level session on global challenges to food security, indigenous knowledge systems, and their applications, emphasizing that climate change has a direct impact on food production.
Asked by the moderator, Ms. Zainab Al Bakri, what his take was on the impact of cl
---
---
imate change on agriculture, the President said, "Erratic weather patterns affect the agriculture sector. Lately we have had a lot of flooding and that is impacting how we can quickly produce food for our people".
President Julius Maada Bio was in a panel with other leaders, including Hakainde Hichilema, President of Zambia, and Jaidev Shroff, CEO of UPL Jaidev, a well-recognized global leader in the Chemical and agri-inputs industry with over 30 years experience in India and internationally.
Speaking on the state of agriculture in Sierra Leone, President Bio said they had to find a way to strike a balance between sustainable agriculture, one that would support the environment and one that would be able to produce enough.
"Indigenous methods of food production remain paramount. We have most conditions necessary to embark on food security in our country, but we need certain infrastructure and support systems in place," he noted.