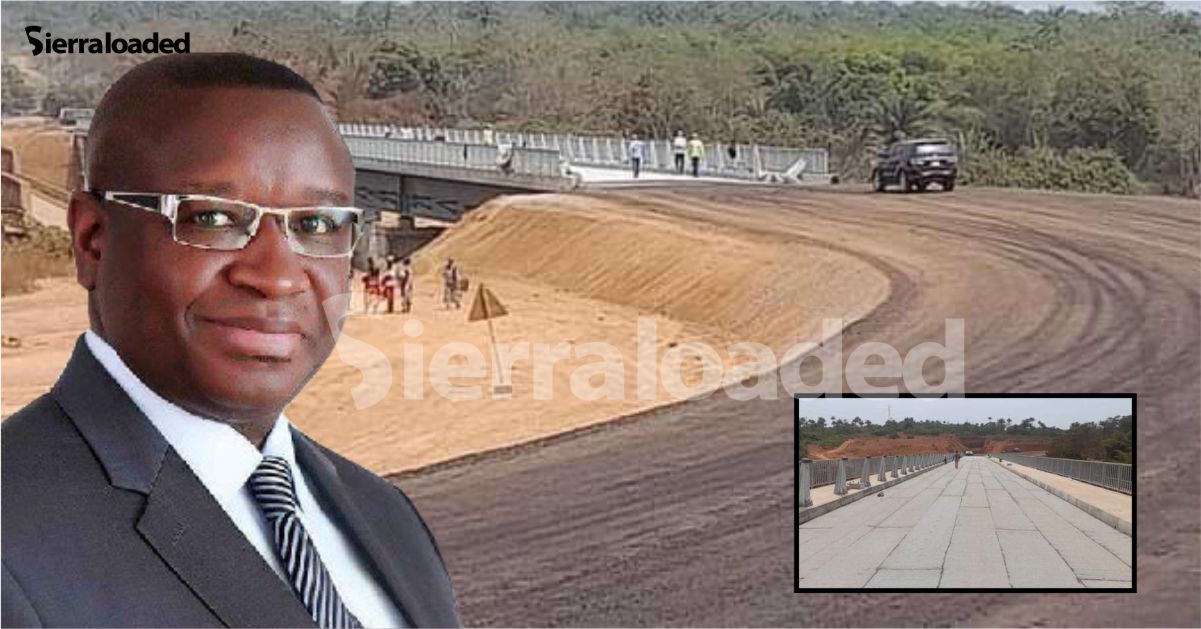 President Bio Commissions Magbele-Rokel River Bridge, Renames it to Pa Adikalie Modu III Bridge
President Julius Maada Bio has renamed the Magbele Bridge to Pa Adikalie Modu III Bridge.
President Bio made the announcement while commissioning the two-lane flyover along the Masiaka-Rogbere Junction Highway on Saturday.
The event was witnessed by local, political and religious leaders while donor partners and members of the public were also in attendance to grace the occasion.
"The progress and prosperity of the Northern Province, particularly the Port Loko District, will take on a new and powerful energy and make the lives of the people richer and happier.", President Bio said while commissioning the new Magbele-Rokel Bridge.
It would be recalled that the Mabang Bridge along the Songo-Moyamba Road and Magbele Bridge along the Masiaka-Rogbere Junction Highway are part of the €40.7 million Moyamba-Moyamba Junction Road and Bridges Project funded under the 11th European Development Fund as part of EU's support to the Key Infrastructure Project in Sierra Leone.
According to NAO Director Ambrose James, the newly constructed  bridge has been under their watch to ensure that contractors and consultants are adhering to agreed specifications in the contract.
He said during the construction of the bridge they were visiting and monitoring construction sites to help the NAO as facilitating authority, SLRA as technical supervisory authority and the contractors to jointly discuss and review progress and where necessary make possible amendments and ensure adherence to timelines.
The CSE Engineer, Abdulai Mbow said the overall project length of the Magbele Bridge with the approach roads is 790m long and the approach roads are 627m long. The bridge structure is 163m long and 10.8m wide to the pedestrian handrail and the carriageway is 7.2m wide.