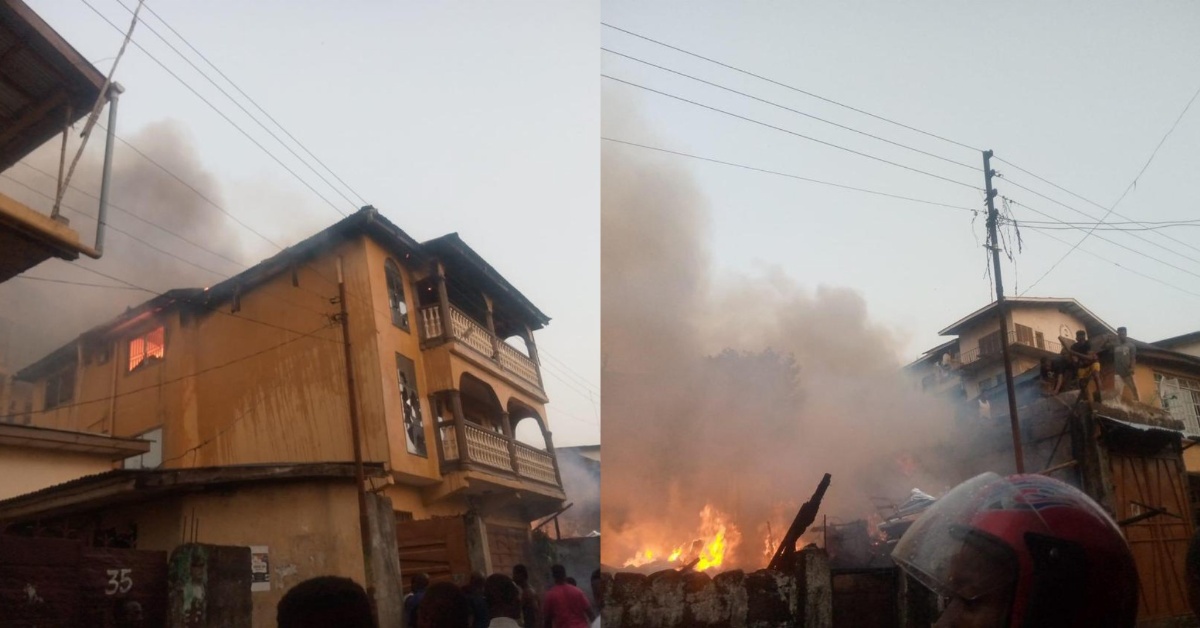 BREAKING: Fire Razes Houses at Pademba Road
Report reaching Sierraloaded has indicated that at least two homes have burnt after an inferno broke out on Wesley Street via Pademba Road.
The blaze occurred this evening and the National Fire Force (NFF) arrived at the scene after locals made emergency calls.
The fire has already been put out and there are no reports of casualties at the moment. However, properties worth millions of Leones are believed to have succumbed to the fire.
The NFF cannot tell the actual cause of the fire as they are about to start their investigations.