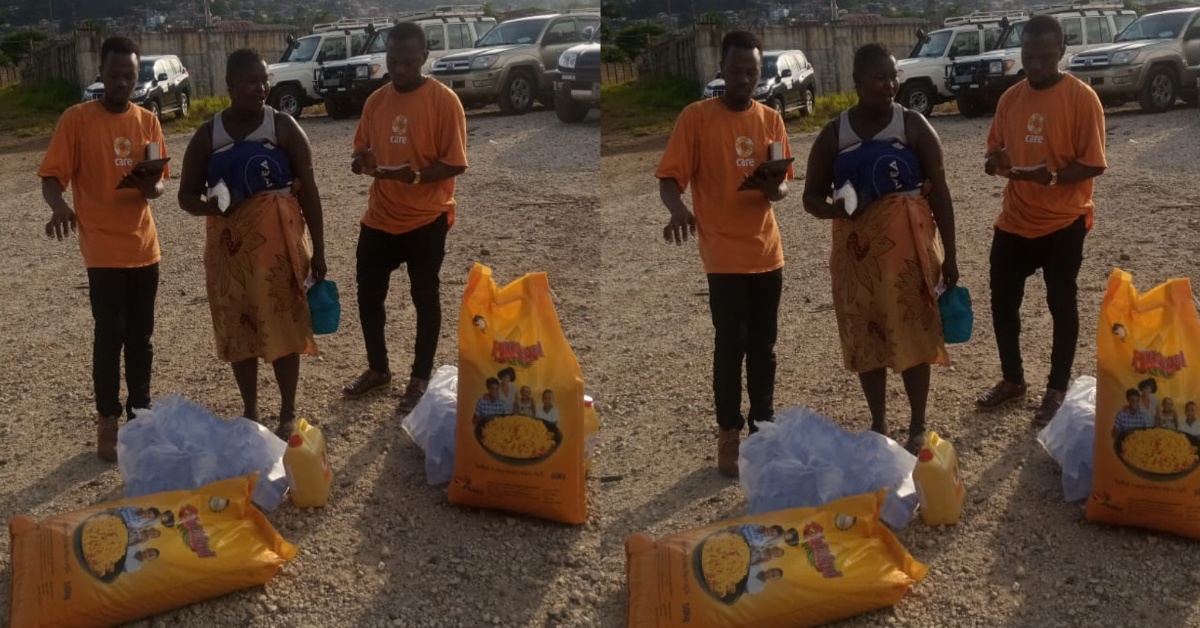 Care Sierra Leone And Health Alert Donates Food Items to Flood Victims of Culvert Community
On Friday, September 16th, 2022 Care Sierra and Leone Health Aler brought smiles to the faces of flood victims at Culvert community in Freetown after they received food items.
Before distributing the items to the beneficiaries a brief stakeholders meeting was convened that featured the community Chief, Community Chairman, NDMA representative Care Sierra Leone, and Health Alert among others.
Opening this session, the executive director of Health Alert Victor Lansana Koroma elucidates the purpose and significance of the donation to the flood victims thereby letting the community stakeholders know where the donation comes from and the different partners involved in the entire process.
Chief Ya Alimamy Thoronka is the chief of the Culvert community started by welcoming 'Care' and partners present, she express her overwhelming joy for the great gesture to her subjects, she couldn't help but bless these partners for coming to her community with such support, that she couldn't provide for those victims after what happened to them.
Chief prayed for 'Care' to have more support from their partners.
She informed 'Care' and its partners about the voluminous number of flood victims they have in the community which she said could make her more than happy if this gesture could continue with others she maintained.
Gabriella K. Bangura is the community chairman at Culvert who affirmatively thanks these partners for bringing this great help to their community, whiles calling on community people to come together and prevent future disasters, he said these organizations may stop bringing support if the community continues to incur disasters all the time.
Representing the National Disaster Management Agency (NDMA) the Senior Partnership Officer Charlie Tucker says they are in the process to coordinate these different partners so they can direct their support to the right people. He thank community volunteers for their efforts all these while.
The country director of 'Care' Sierra Leone Dr. Yaikah Joof started her statement with prayers for the community that such things don't happen in the future because what they are giving these victims is not enough to replace what they have lost.
She continued that their primary target for this donation is pregnant women, and lactating mothers and later they will consider another set of people.
She ended that the money they are using to support these victims is coming from the UK and they have to use it for the right purpose she maintained.
Before the donation process, a suggestion box was placed for any comments, concerns, or recommendations from community people regarding the entire process.
At the end of the day, thirty (30) victims were able to benefit from a bag of rice, five bundles of pure water, a gallon of cooking oil, and a packet of salt each.
These people were then given ticket-like cards to come later for another set of items to be received on the second face of the donation.