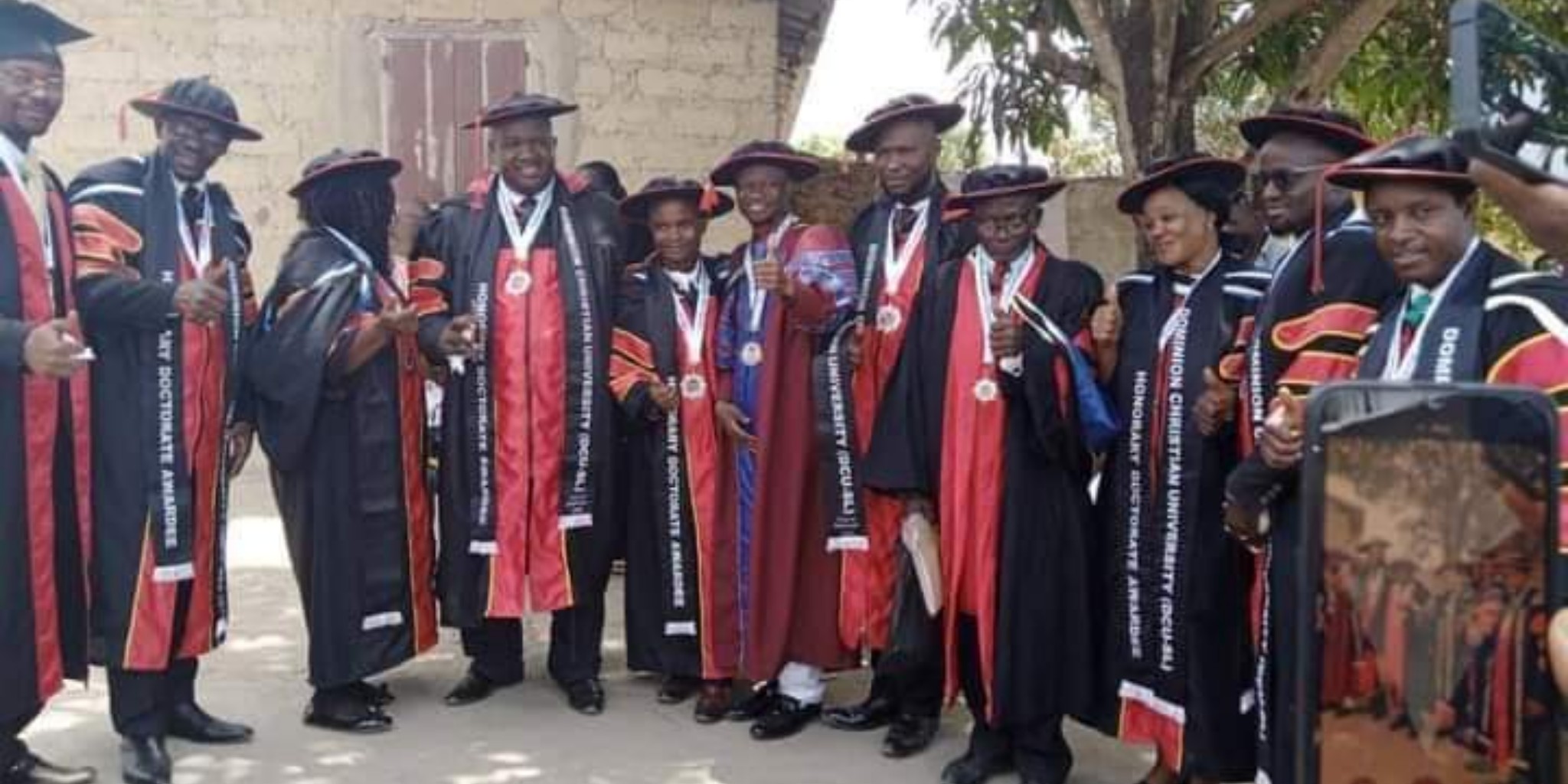 Chancellor of Alleged Fake University Arrested After Awarding Honorary Doctorate Degrees Under a Mango Tree
According to reports, Professor Ezekiel Bangura, Chancellor of the alleged fake university that collected monies and awarded Honorary Doctorate Degrees to some people has been arrested and is helping the police with their investigations.
It is alleged that the management of the 'fake' University collected five and seven million Leones for Honorary Doctorate Degrees awarded recently to some people.
The fake university in question, Dominion Christian University, organised their graduation ceremony on Saturday 2 April 2022 under a mango tree in Kerry Town, Waterloo, and social media was awash with videos of the ceremony.
On 16th March 2022, the Tertiary Education Commission (TEC) in a press release stated that the institution is not accredited to operate in Sierra Leone and directed them to cancel their planned award ceremony on 26th March.
In response, the management of Dominion University issued a press statement on Friday 1 April 2022, debunking the statement from TEC on their status in the country.
They said that they are globally recognized and registered with the Corporate Affairs Commission and the Western Area Rural District Council.
Yesterday, the Tertiary Education Committee, along with a team of OSD and CID officers, raided the Kissy Town neighborhood in Waterloo, where the alleged fake university was conferring fake Honourary Doctorate Degrees to Sierra Leoneans.
According to police sources, the CID personnel were informed of the University's illegal activities and were dispatched immediately.
Prof Ezekiel Bangura and several others who were arrested are currently assisting the police with their investigations.
As a result, the police have issued a warning to Sierra Leoneans to be wary of these phony universities and their phony PhDs.