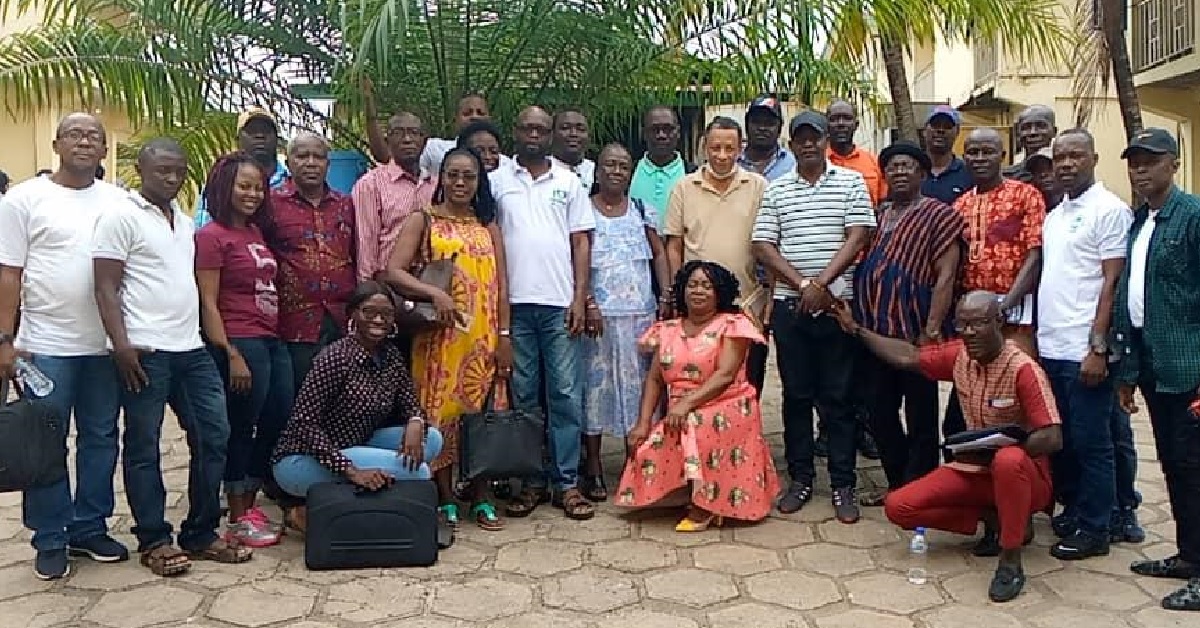 Civic Education to be Re-introduced in Schools – Chairman NaCCED
Chairman, National Council for Civic Education and Development (NaCCED), Kalilu Ibrahim Totang, has on Tuesday 5th May 2022 disclosed that civil education will be re-introduced in schools at the new academic year this September this 2022.
Totangi made this disclosed during an inter-secondary school's quiz competition organized by the National Council for Civil Education and Development (NaCCED) and the Ministry of Basic and Senior Secondary School Education (MBSSE) at the new City Hall on Wallace Johnson Streets in Freetown.
The quiz competition which is going to last for two days saw the participation of 6six schools in Freetown. Question for the quiz competition were taken from the books that have been developed for the teaching of civil education in schools.
Of the six schools that participated, Annie Walsh Memorial School (45 points), Prince of Wales School (44 points), Freetown Secondary School for Girls (38 point) and the Government Secondary School (49 points) qualified for the grand final which Is scheduled for tomorrow.
Totangi disclosed that the quiz competition was being held at Bo, Kenema, Makeni, and Port Loko. He recalled that when President Bio took office, he set up the National Council for civil Education and Development (NaCCED) for the purpose of developing a curriculum and learning materials in a bid to re-introduce civils as a mean of teaching and learning across every school in the country.
He continued that since the development of the council, "They had been working tirelessly to develop and produce the learning material. The Ministry of Basic and Senior Secondary School has incorporated civil education into the school curriculum and has made available the 7 books that will be used for the teaching of civil education. Hopefully, in September this year, School pupils will begin to do it as a subject, "he disclosed.
He revealed that plans are underway to develop a culture whereby school children will begin to learn more about their country's culture.
"It is our belief that there are certain information or knowledge which school children should have about their country and the world at large, for they are global citizens information or information or knowledge which school children should be well informed about happenings across the world," he said
He added that civil education is very crucial to the growth and development of the children. He urged parents to encourage their children to be able to le4arn about their environment, and many other things.
Totangi also disclosed that there will be separate winners from across the region that will be participating in the competition.
According to Awoko Newspaper, he reveled that the two best schools at the end of the competition will be given trophies, while all other participants will be awarded a certificate of participation.