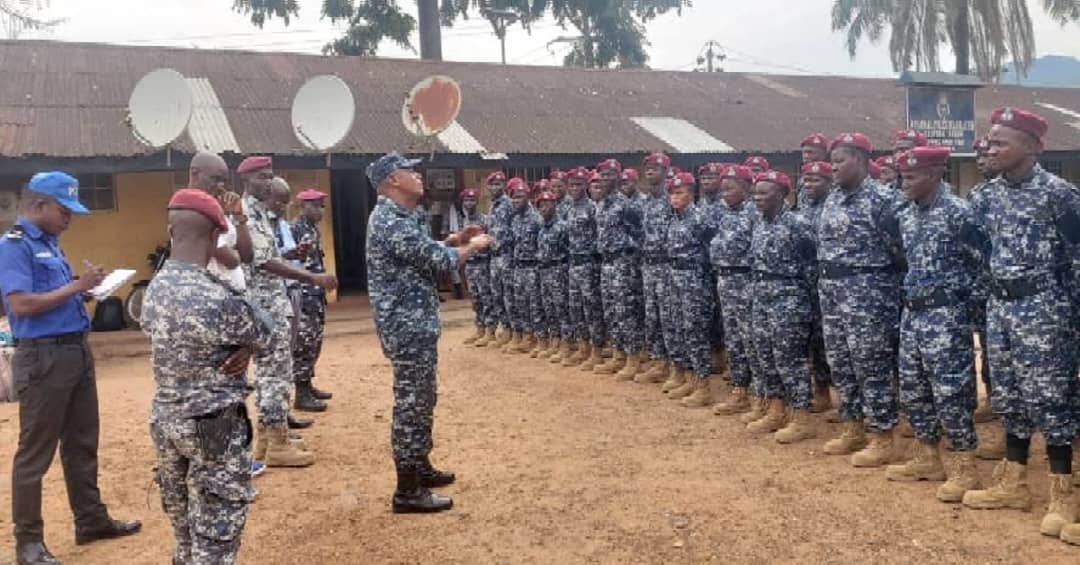 Police Commander Eastern Region Receives Recruits
The Police Regional Commander East, Commissioner Andrew Mustapha Kamara on the 7th March 2023, received 71 recruits of Police personnel who have recently passed out from the National Police Training School, Sierra Leone Peace Keeping and Law Enforcement Academy (SILEA).
The batch, which comprises both male and female personnel, was well received and addressed by both the Regional Commander, and his Regional OSD Coordinator, Superintendent Fomba Jusu.
In a fatherly tone, the Regional Police Boss warmly welcomed the recruits and reminded them that they were no longer civilians, but police officers. He revealed that being Police Officers indicates that they were now guided by the forty-seven Rules that generally govern the Sierra Leone Police.
He noted that even though the constitution of Sierra Leone gives considerable responsibilities to the police, those responsibilities must be conveyed within the precinct of the laws of the land. He motivated all to accept where ever they would be posted, and to obey lawful instructions from their would-be authorities.
The astute Commander expatiated on the motives for their transfer to the east and noted that it could not be unconnected with the fact that there was a need to boost the strength of personnel in the East for effective and efficient security dispensation.
He concluded by kindling the enthusiasm of those who, for the first time, have come to Kenema, or have no relatives in the city. Meanwhile, Mr. Kamara assured them of his unflinching support, by providing food and accommodations for them.
The Regional Operations Support Divisions (OSD) Coordinator-East, Superintendent Fomba Jusu revealed that Policing is one of the most difficult jobs to handle when it is left in the hands of few and therefore encouraged all to maintain team spirit in the dispensation of their duties. He noted that the SLP is a disciplinary institution and thereby urged all to remain disciplined and maintain professionalism in executing Police duties.
He concluded by highlighting some of the responsibilities of Police Officers and reminded all to brace up as Sierra Leone was fast approaching the general elections.
Credit: SLP Media Unit-East