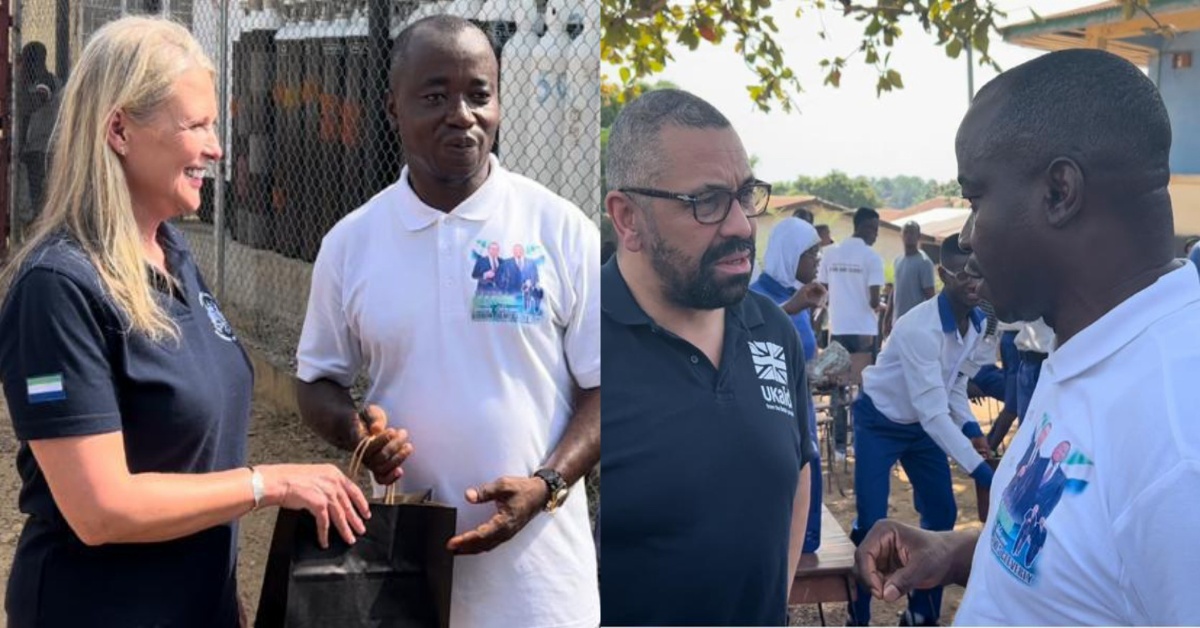 British Diplomats Hail Babadi Kamara
Two top British diplomats in Foreign Secretary, James Cleverley, and the British High Commissioner to Sierra Leone, Lisa Chesney have praised Babadi Kamara for his untiring and patriotic service to humanity in Bo district and Sierra Leone in general.
The two diplomats, who are on a visit to Bo, had fruitful engagements with Babadi Kamara, during which time they described him as a service and delivery-focused man who continues to touch and transform lives.
James Cleverly MP was appointed in September 2022 as Foreign Secretary. The Foreign Secretary's maternal roots can be traced to Sierra Leone, with his mother having been born in Bo and having worked at the Bo hospital before leaving for Freetown and later the United Kingdom where she eventually met his father.
Mr. Kamara welcomed the two officials, stating that Bo City felt highly honored and privileged to play host to them. He thanked them for their unwavering support of Sierra Leone.
Foreign Secretary, James Cleverley MP, said he was pleased to be in Bo and to have a firsthand experience or feel of his maternal roots. He identified himself with the country and the people of Bo.
Babadi Kamara continues to draw local and international applause or acclamations for his philanthropic strides and on account of his unselfish and patriotic quest to see a transformed Sierra Leone.
Kamara was given a symbolic gift by the British High Commissioner in recognition of his sense of humanity.