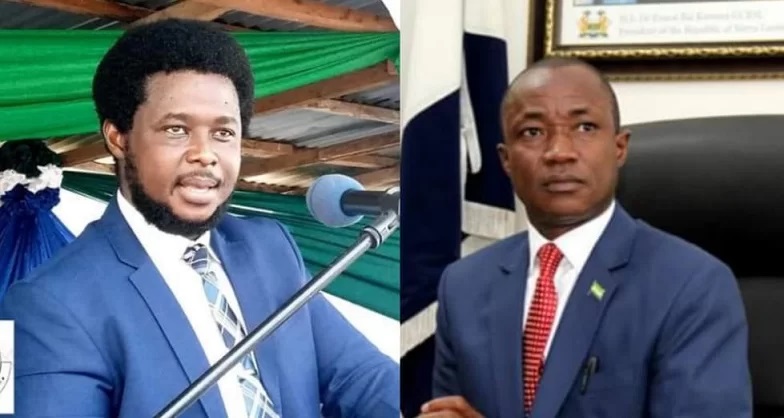 Drama as Documents of Former APC Minister Alimamy Kamara Disappears Mysteriously From ACC Office
According to the Archivist at the Anti Corruption Commission, Brima Thullah, he could not find the assets declaration form of the former Minister of Youth , Alimamy Kamara in the pile of forms in his custody.
Mr Kamara who also served as Member of Parliament and Ambassador to Iran, is being accused by the ACC of failing to declare his assets, while he was serving in all of those position and is current answering to nine count related charges.
Appearing before Justice Hannah Bonnie of the High Court on Monday 2nd August 2019, the Prosecution witness Brima Thullah said he did recall sometime in January 2021, when he received an instruction from his Boss, one Madam Zainab Uthman to retrieve the assets declaration form of the former Minister of Youth.
Mr Thullah said he immediately went into the archives and checked for the accused form, stating that after a thorough research, he could not find the form.
The Archivist said he reported the issue to his boss, who in turn instructed him to report the matter about the unavailable form to the investigation department, where he made a statement in relation to his findings.
During cross, examination by Lawyer Africanus Sesay, the witness said he has been at the ACC since 2013 and there was no declaration in 2013. He added that they normally deliver the forms to Ministries, Departments and Agencies, and not to individuals.
According to the ACC allegations that from 2007 until 2018, Alimamy Kamara whilst serving as Member of Parliament, Minister of Youth Affairs and Ambassador to Iran failed to declare his assets and financial statements to the ACC contrary to Section 122 paragraph (a) of the ACC Act No.12 of 2008 as amended by Act No. 9 of 2019.
The matter has been adjourned to August 23rd for another ACC witness.