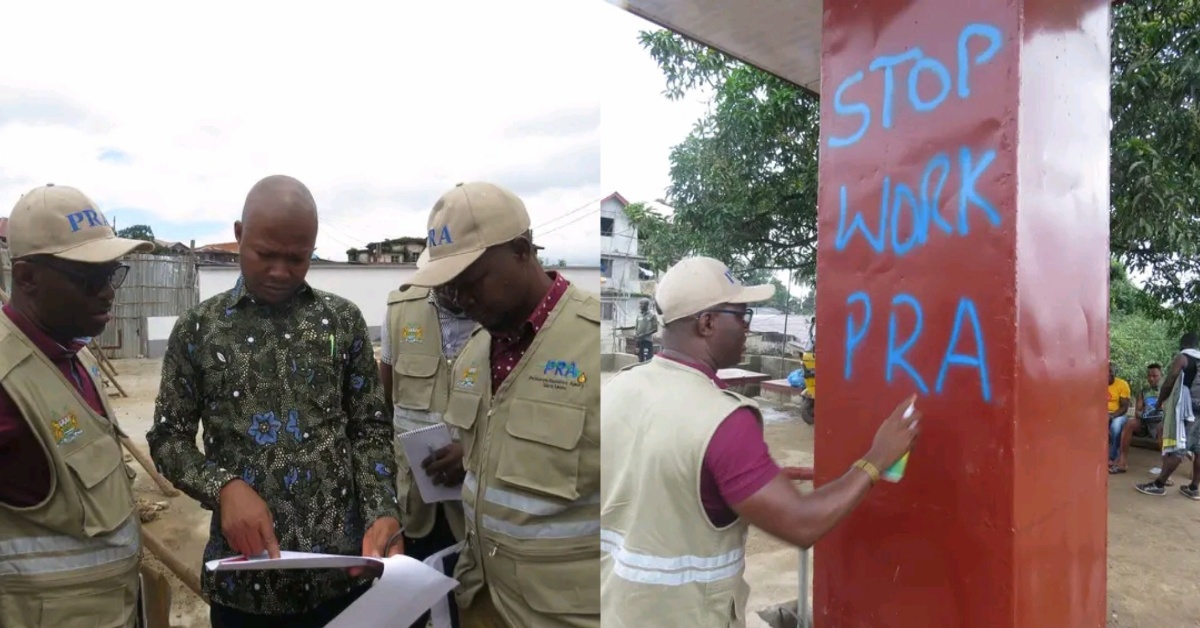 Enforcing Safety And Compliance, PRA Boss Brima Balowa Koroma Inspects Emerging Gas Station
The Executive Chairman of the Petroleum Regulatory Agency, Brima Baluwa Koroma yesterday conducted an on-the-spot inspection of emerging gas stations within the Western Area to know whether they are operating within the scope and mandates of their license.The move was also made in response to some business people constructing gas stations in places considered unsuitable for gas business.
From Jenner Wright Road along the Bai Bureh highway to Tombo and Regent, the agency discovered that some gas stations are currently under construction without any approval from the agency, an act that contradicts provisions in the Agency's Act.
Provisions in the PRA Act of 2014 and the Statutory Instrument of 2016 mandate new entrants to apply first at the agency for a site inspection before constructing any structure. This is done to guide intending investors not to embark on any fruitless investment since they would not be granted an operational license if they didn't meet the requirement.But those provisions continue to be flouted by them.This has made the agency embark on such inspections to determine site suitability and other requirements.
"In as much as we are encouraging business people to invest in the downstream petroleum sector, we will never compromise safety and compliance issues. We have been constantly advising them to first apply at the agency before embarking on any project so that they can be thoroughly guided with laid down procedures. How can someone construct a gas station close to a primary school and a welding garage without considering safety?. PRA will not approve any gas station that is considered a risk to society, Chairman Baluwa warned.
The PRA Boss said that the move is also geared toward protecting investment as the Agency would not wait until someone has invested a huge amount of money to construct a gas station that will not be granted a license.
"I am appealing to everyone to come to our office at British Council, Tower Hill Freetown for any guidance because we will not be happy to refuse any applicant," he said.