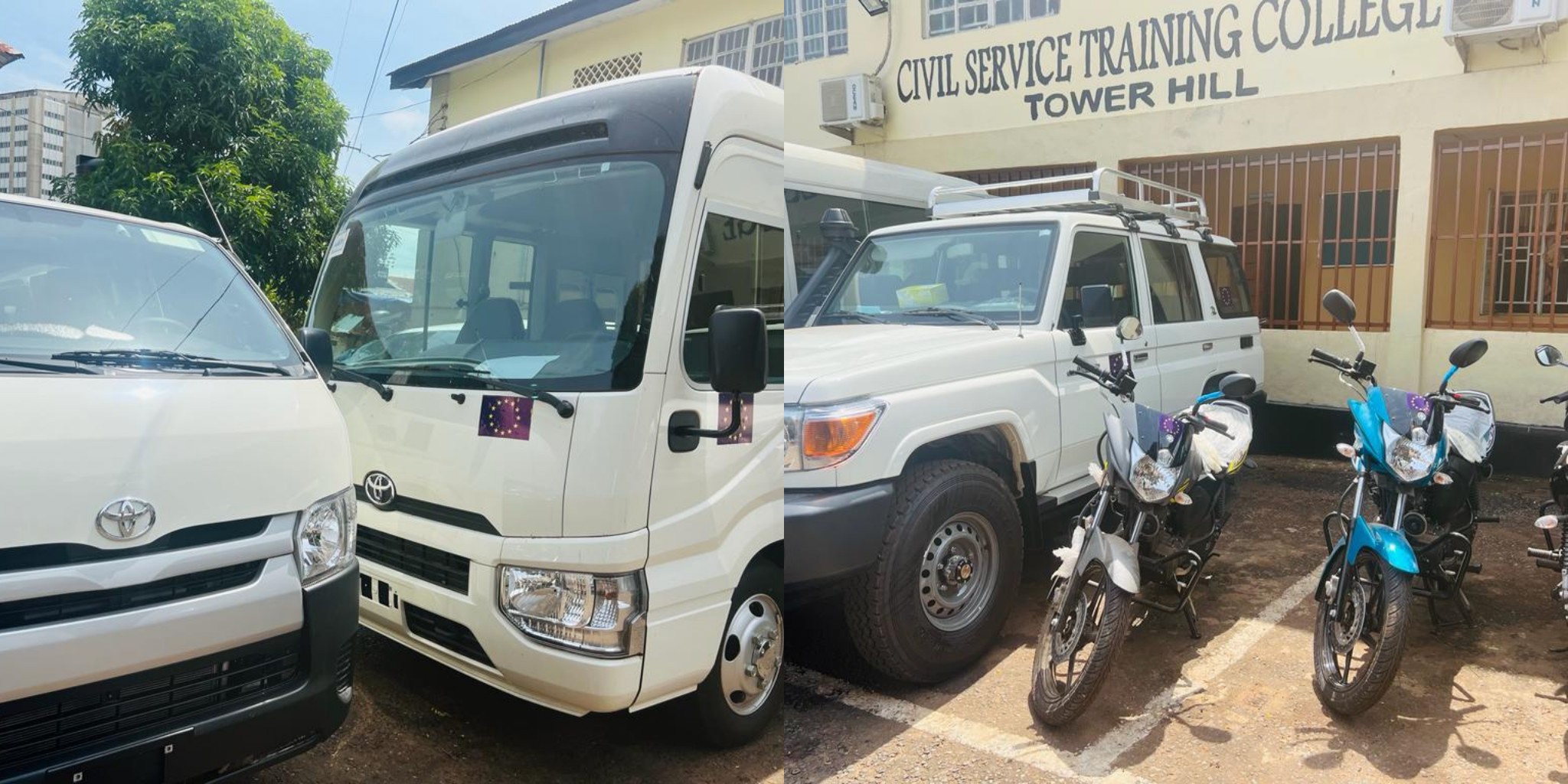 European Union Supports Sierra leone Public Sector And Human Resource Management Office With Vehicles, IT And Office Equipments
As part of their support to the Governance Sector in Sierra Leone, European Union has handed over vehicles, motor bikes, IT and office equipment worth over six hundred thousand Euros (€600,000) to the Public Service Commission (PSC) and Human Resource Management Office (HRMO).
The assets include: Seven(7) 4×4 Toyota vehicles, One (1) eighteen (18) seater mini bus, One(1) Thirty-Five (35) seater bus, Nine (9) Motorbikes and Assorted office and IT equipments including, computers, giant printers, scanners, servers, generators, giant photocopiers, air conditioners, fingerprint readers etc
The Government of Sierra Leone recognises the need to rebuild Civil and Public Service in order to realise its national development aspirations, because Civil and Public Servants are the agents for delivering government's programmes and activities.
Theses assets will facilitate needed policy reforms, reviews and other deliverables of the project. It will also enhance a conducive working environment for these two key governance institutions.