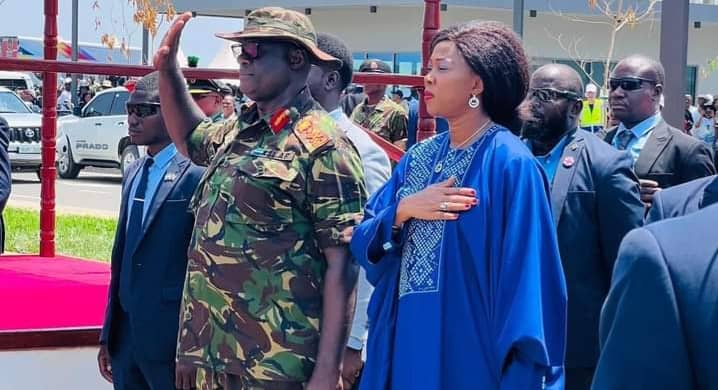 First Lady Expresses Pleasure Over New Airport
The First Lady of the Republic of Sierra Leone, Mrs Fatima Bio has expressed her satisfaction over the launch of the new airport in Lungi confirmed a befitting standard of the New Millennium, under the administration of her husband the president, Dr Julius Maada Bio.
She let out this joy on Facebook page on Friday 3rd March, 2023 during their journey to Commission the new Freetown airport at Lungi.
She wrote:
"Today I am not only a proud wife, daughter, aunty or Mother, I am indeed a proud citizen of our great nation.
I am proud to know that finally our airport is now certified by the International Civil Aviation Organization (ICAO).
By extension we will now have more flight coming to our country because we are certified.
More flight means more jobs and more jobs means development for our country.
Thank you very much President Bio for making out dreams come through.
Thank you to the SUMMA group for believing in the government of my dear husband and the country as a whole."
The President of Sierra Leone, Dr Julius Maada Bio, together with his wife, Fatima Bio are presently at the opening of the new modern airport in Lungi.
This new international airport will replace the old  Lungi International Airport which was built by the British Colony in 1945 during the Second World War.
Its a US$270 million build, operate, and transfer project between the private Turkish Summa Group and the Government of Sierra Leone. The Turkish Company will take over the management of the Freetown International Airport for the next 25-30 years until they recoup their $270 Million investment.