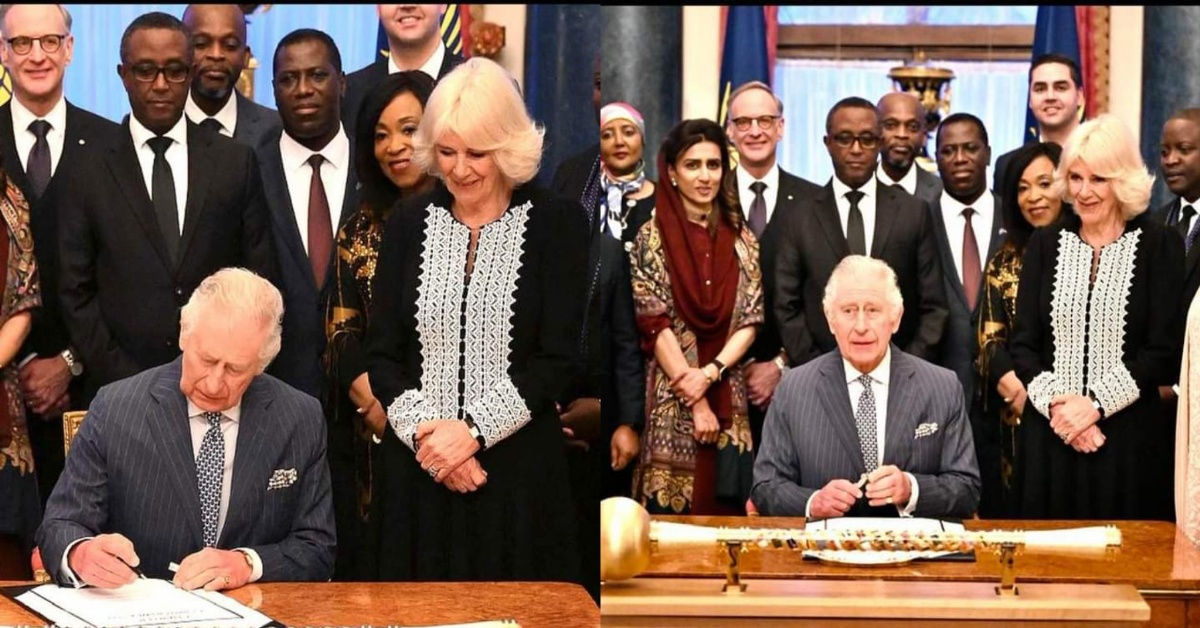 Foreign Affairs Minister, Joins King Charles in Bukingham Palace
Sierra Leone Foreign Affairs Minister, Professor David Francis recently Joined other diplomats at Buckingham Palace on a Special invitation.
The Monarch hosted his first Commonwealth Day Reception after the death of the queen Elizabeth 11
King Charles was joined by his family as he entertained Commonwealth leaders at his first Commonwealth Day reception at Buckingham Palace.
This included the Queen Consort, the Prince of Wales, the Duke and Duchess of Edinburgh, the Princess Royal and her husband Vice Admiral Sir Timothy Laurence.
His Majesty later sign the common wealth charter, a single document outlining the 16 core values of the family of "nations" which professor Fancis and other leaders have committed to upholding.