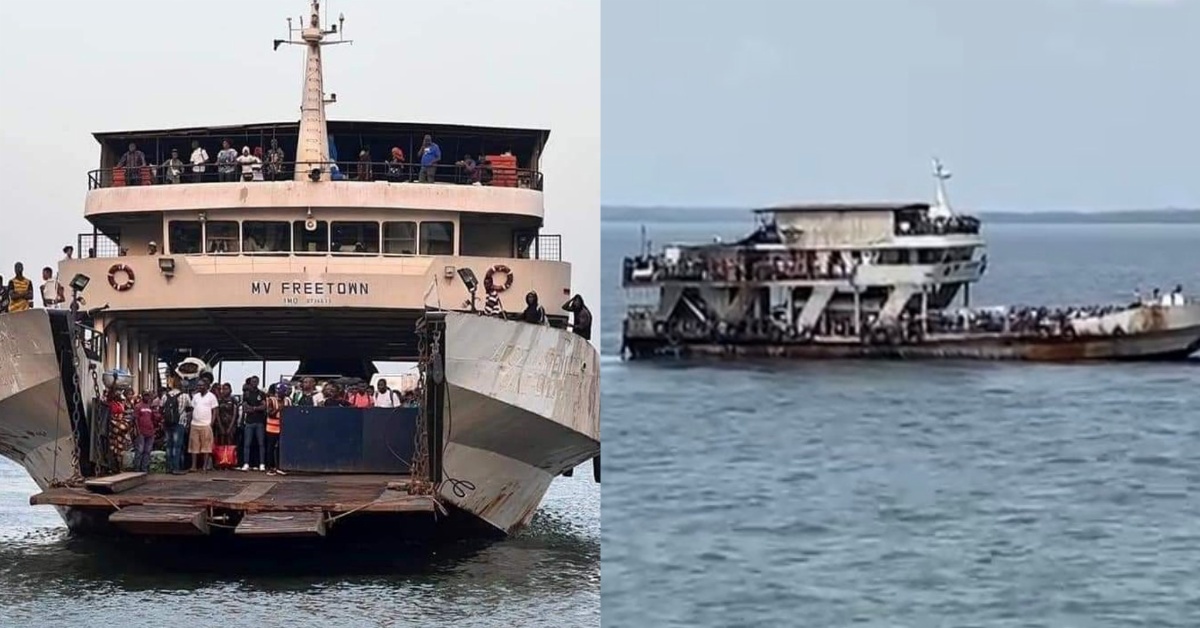 MV Freetown Ferry Stranded at Sea
The MV Freetown ferry travelling from Kissy terminal to Lungi reportedly stranded at sea after developing a technical fault.
One of the passengers onboard, Sheku Putka Kamara posted on social media that they were stuck at sea for hours after they left the Kissy terminal at 2:00 pm.
He noted that they were stuck around the Queen Elizabeth Il Quay area with no movement.
He, however later disclosed that calm was restored as the ferry was able to safely head back to Lungi.
"Calm is restored, at last. The MV Freetown ferry is now heading back to Lungi. Most people here were already on panic modes. In all of this, we cannot overstate that the sea transportation system of this country should be improved. I repeat, people deserve better. Like most other issues, this is something we should not toy with," Kamara posted.