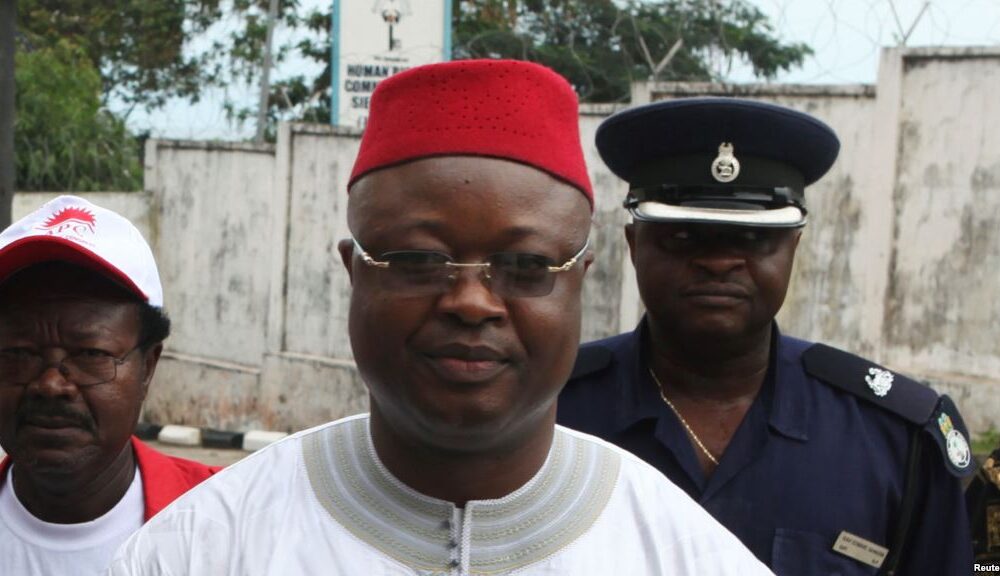 Ghana Detains Sam-Sumana For Carrying Revoked Diplomatic Passport
Former Vice President of the republic of Sierra Leone, Alhaji Samuel Sam Sumana has been detained in Accra, Ghana for carrying a revoked diplomatic passport.
The sacked VP was said to be carrying an official passport already revoked by the Sierra Leone Immigration on the orders of the government of Sierra Leone.
According to Patric Foryoh, Sam Sumana, during questioning had claimed to be the vice president of Sierra Leone, a claim that was found to be totally bogus.
He was also caught with the regular Salone passport which authorities said was the passport he used to depart Sierra Leone.
He was therefore remanded by the Ghana government for impersonating a sitting vice President and carry a fake passport.
VP Sumana is visiting Ghana to invest just as Madda Bio did when he lost power back in 1996.
Sources in the Ghanaian government said Sam will be deported back to sierra Leone.