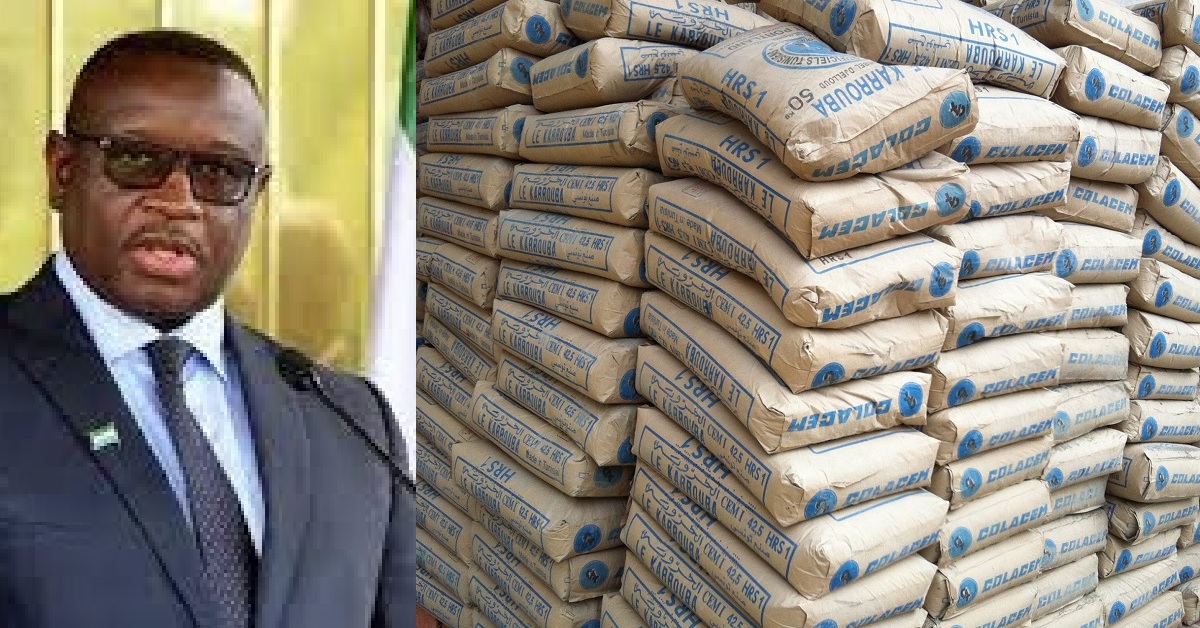 Maada Bio's Government Shuts Down Ahmed Mackie's Cement Factory
Trade Ministry officials moved swiftly on Monday to temporarily shut down MACCEM, the cement factory owned by Ahmed Mackie who also is the Romanian Consul in Sierra Leone.
The action to shut down the factory operations at Kissy came as a result of flagrant violation by MACCEM of the agreement between it and government prior to start operation.
Ahmed Mackie has been out of the country apparently in Turkey where he imports the cement for bagging in Freetown and subsequently put out on sale.
Unexpectedly, the retail price of cement dramatically skyrocketed systematically over the last couple of days much to the embarrassment of Government. And at a time when reports also have it that MACCEM were hoarding about 2000 bags of its own product thereby creating artificial scarcity.
This also comes at a time when Dangote has shut down production as a result of internal problems; and LEOCEM, another local producer is also experiencing its own internal problems.
Our understanding is that the cost of shipping freight has also increased, which is responsible for the high cost of cement – something that no one has tried to explain to the public. Frankly what we are now experiencing is not the making of Government, as it is way beyond its control.