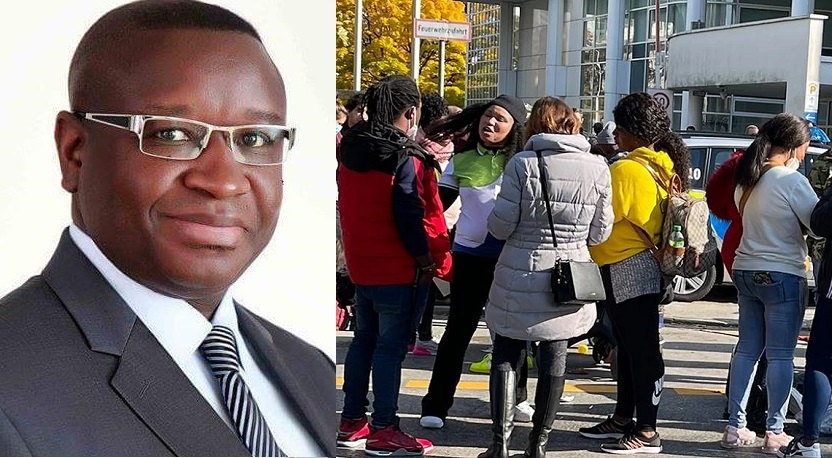 Government of Sierra Leone Debunks Accepting Deportation of 800 Sierra Leoneans From Germany
The Government of Sierra Leone has said that the rumours making the rounds that the Government of Sierra Leone has accepted the deportation of some 800 Sierra Leoneans from the Federal Republic of Germany are untrue and unfounded.
A statement on Wednesday by the Ministry of Information and Communications partly reads;
"The The welfare of our nationals abroad, including those under any adverse conditions, remains one of our core national interests.
"As the public is aware, countries all over the world have their immigration laws, and we encourage our nationals wherever they are to adhere to the local laws in much, the same way as we expect foreign nationals to comply with ours.
"We are informed that the German Government (having regard for its immigration processes) had listed some illegal immigrants for deportation to their respective countries of origin, including some who claim to be Sierra Leoneans.
"The Government of Sierra Leone was informed about the planned deportation process and due diligence was initiated to verify the identity of those reported to be Sierra Leoneans.
"Therefore, the Government of Sierra Leone dispatched a team of experts to Germany to pursue the verification. The process was sadly misunderstood to be a deportation exercise, leading to a demonstration, attack on our diplomatic personnel and arrest of some protestors in Munich, Germany.
"Government is working with its German counterparts to conclude the verification exercise which will inform next steps, and equally ensure that those who committed wrongs on the persons of two of our Diplomatic Agents bear full responsibility for their reprehensible conduct.
"Government remains committed to the welfare of our citizens and upholding our long-standing friendly ties with the Federal Republic of Germany.
"The general public will be duly informed on any further developments."