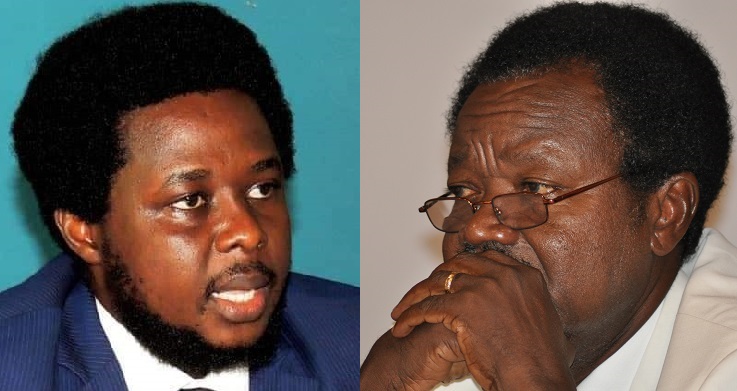 Hajjgate Trial: Judgement Day For Victor Foh, Others
Former Sierra Leone Vice President, Victor Bockarie Foh and five others will get judgement today, December 15, 2021 by Justice Reginald Fynn JA in their case against the state. 
It has been close to four years since the Anti-corruption Commission indicted the former VP and five others for corruption offences ranging from conspiracy, misappropriation of public funds and willfully misleading the Commission during the investigation of the matter in 2017.
It can be recalled that Foh together with Alhaji Minkailu Mansaray, former Minister of Mines and Mineral Resource, Mohamed Alie Bah former Minister of State at (VP) Office, Sheka Sahid Kamara as former Special Assistant to the former president, Ibrahim Fakeh Conteh an associate of Sheka Kamara and former Permanent Secretary in the Ministry of Social Welfare, Gender and Children's Affairs Abu Bakarr Carew are all standing trial before Justice Reginald Fynn on eight counts of various offences including conspiracy to commit corruption offences, engaging in a project without prior planning, misappropriation of public funds, and willfully failing to comply with procedural guidelines; all contrary to the Anti-Corruption Act of 2008.
The Court indictment and summaries of case as filed in Court, asserts that, the defendants on dates between the 1st January and 30th September 2017 in Freetown, being Chairman, Supervisor, Secretary and Members to the 2017 Hajj National Coordinating Committee, conspired together to engage and undertake a project without prior planning and misappropriated the sum of Three Hundred Million Leones fund donated to the then government of Sierra Leone for the benefit of Sierra Leoneans intending to perform the 2017 Hajj Pilgrim.
It is also alleged that, the first accused person, Sheka Sahid Kamara and Victor Foh conspired to misappropriate public funds in the sum of US$80,000 donated to the government of Sierra Leone for the benefit of Sierra Leonean Muslims.
It also alleged that the former Permanent Secretary of Social Welfare Abubakarr Carew, did not follow procedure to withdraw $314,000 from Hajj funds and done in direct contravention of the directives given to him by the former Minister of Social Welfare Dr. Sylvia Blyden.
In a media advisory made available to Sierraloaded, the Judiciary Communications wishes to inform Journalists that the Hon. Justice Reginald S. Fynn will deliver Judgment today at the Anti-Corruption Division of the High Court, Main Law Courts Building in Freetown on the State Vs former Vice President, Hon. Victor Bockarie Foh.
The case titled THE STATE VS SHEKA SAHID KAMARA, VICTOR BOCKARIE FOH, ABUBAKARR CAREW AND IBRAHIM FAKEH comes up at 10:00am prompt.