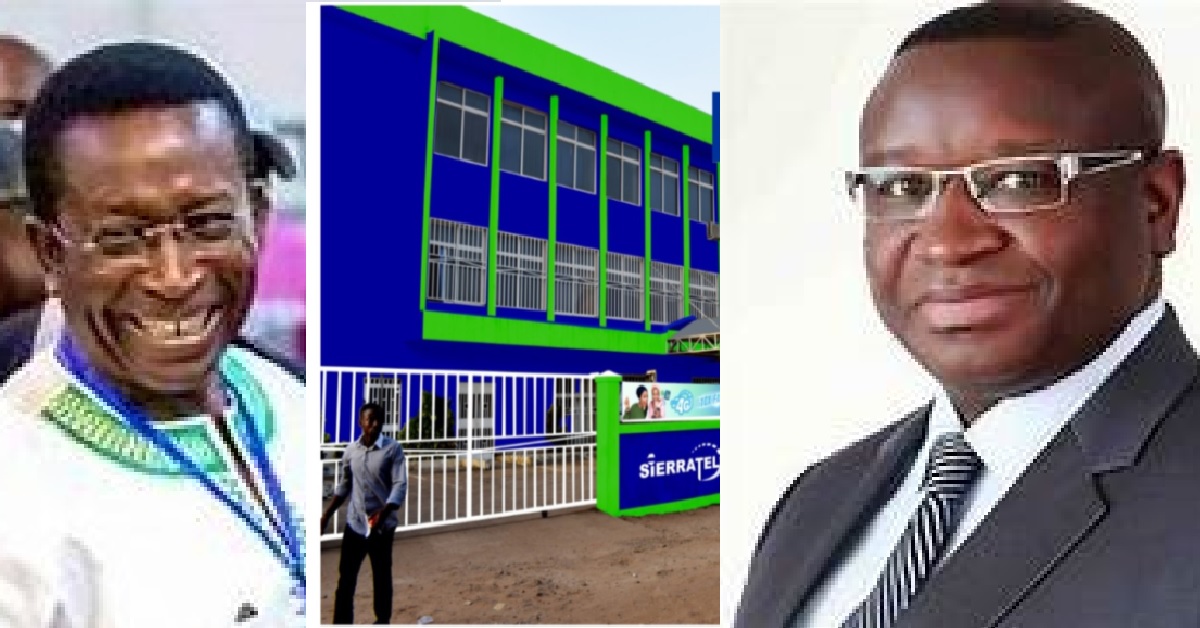 As Prince Harding Pushes Rogue Company… Pres. Bio And Parliament Unaware of SENTINEL
Investigations carried out by this writer indicate that all efforts being made by various players in and out of Sierra Leone to privatize SIERRATEL are being executed by a cabal who do not mean well for the development of telecommunications in the country as a whole and are being actively aided and abetted by the current Chairman of the National Commission for Privatization (NCP), Dr. Prince Alex Harding.
Documents in the possession of this writer show that SENTINEL has no permanent official office in this country. Rather its Chief Executive Officer who happens to be one-time APC strongman and staunch APC supporter and close ally of former President Ernest Bai Koroma, is using his 92 Lumley Beach Road, Aberdeen, Freetown residence as SENTINEL's official address which is very strange and suspiciously making the company look like a rogue and a mafia outfit.
At the same time, SENTINEL does not have an official website or email address which also points to the fact that the company is definitely a rogue company and must not be given the chance to takeover SIERRATEL. It is a fact that any genuine company must have as pre-requisite a website and email address. This is in order for people wishing to know about the company to be able to do so by browsing their website and sending correspondences via email.
Meanwhile, it is also discovered that another former NPRC strongman and friend of the APC, Samuel Komba Kambo is the Chief Financial Officer of SENTINEL alongside others whose names are yet to be called. All these are close allies of the former President Ernest Bai Koroma and his cronies. What this points to is the fact that APC elements in connivance with Dr. Alex Harding are plotting to take over SIERRATEL and make it their private property and this would be very detrimental for Sierra Leone because our telecommunications systems would be exposed to unscrupulous people who might use it to destabilize our hard-won peace and democracy.
As all of this is going on, a senior State House officer, slammed at the moves being made by the NCP Chairman, stating that with all these moves, President Julius Maada Bio is not remotely aware about SENTINEL or its advances in Sierra Leone. Even the House of Parliament is not aware of Dr. Harding's efforts to force SENTINEL down the throats of Sierra Leoneans.
The NCP Chairman Dr. Prince Harding is singlehandedly doing all he can to force the takeover of SIERRATEL by SENTINEL in order to later bring in an Israeli company that is the actual backer/financier of SENTINEL and if this is achieved, it would pave the way for Dr. Harding and his cronies to buy shares into the company. Already, it is alleged that Dr. Harding's palms have been greased by the fore-runners of SENTINEL for him to do all he can to convince the relevant authorities to see reason to privatize SIERRATEL
However, it is apparent that President Julius Maada Bio being the transparent, upright, and strict leader that he is, would leave no stone unturned to ensure that he investigates SENTINEL to know who is behind this company and what their objectives, aims and motives are.
Stay tuned for more on this.