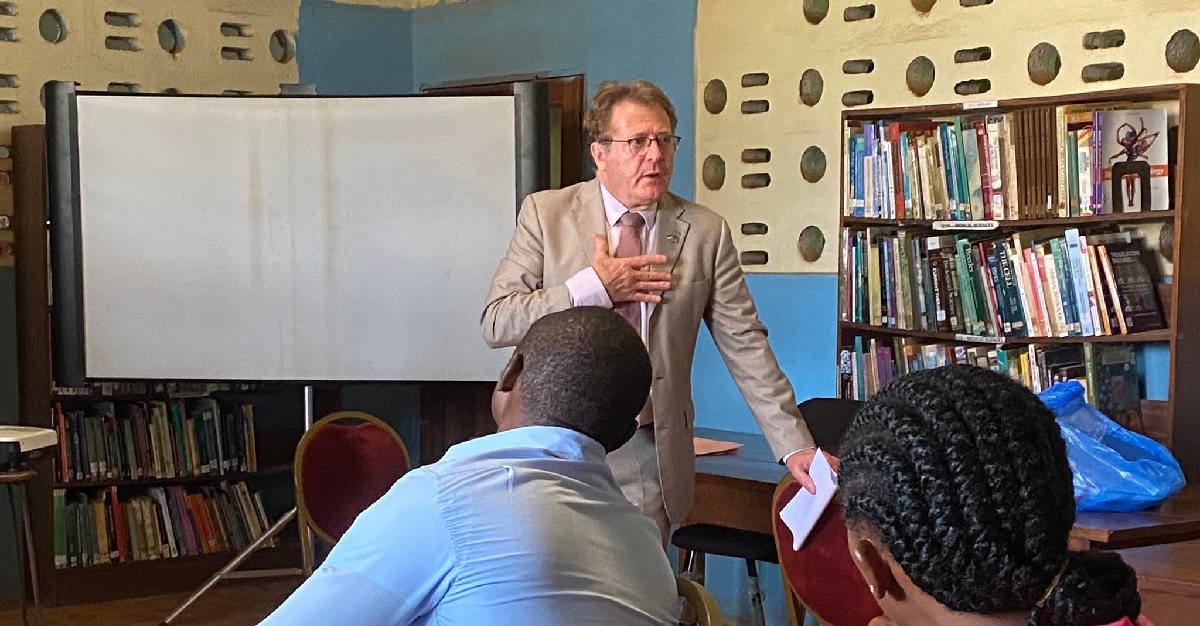 American Journalist Eduardo Cue Provides Media Training For Journalists in Bo
US Embassy has concluded a two-day training for radio Journalists at the American Corner in Bo.
Senior American Journalist Eduardo Cue, Serves as the facilitator for the training program.
The rationale behind the conduction of the training by team U.S Embassy is to strengthen Capacity building amongst Journalists in Bo District.
The training covered writing for radio, tips for managing interviews, and covering elections objectively.