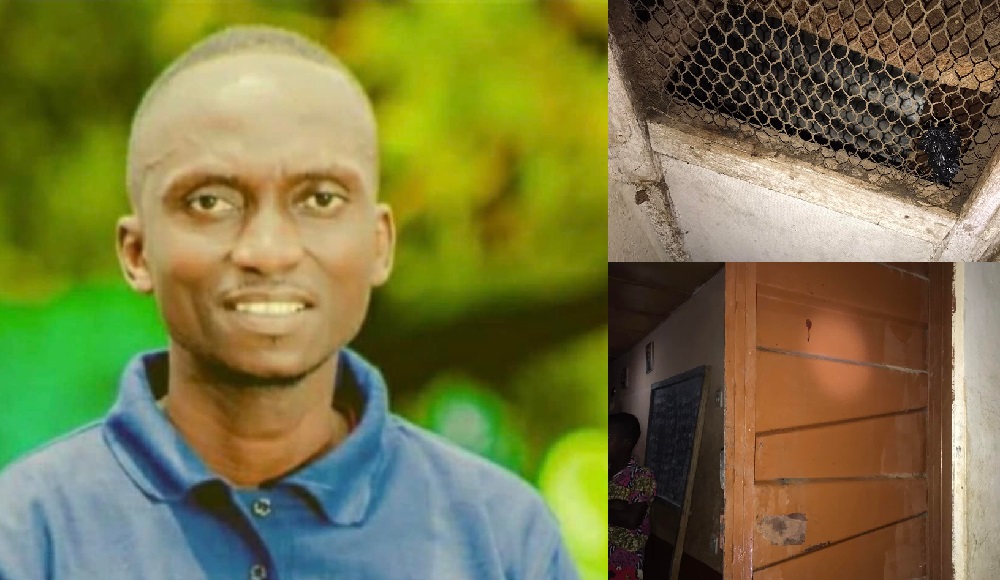 Journalist Gibril Gottor Survives Assassination as Unknown Arsonists Attempts to Set His House Ablaze
Famous Journalist, Gibril Gottor has revealed to the  Public how he survived an assassination attempt on Friday 29th April 2022.  Gottor who doubles as a Civil Right Activist vividly recalled that the said tragic incident took place around 2:00 am with his entire family of 5.
He recalled there was a Petrol odour all over his house and  his kids started coughing. Eventually his wife got suffocated from the gas smell in the house and at the same time heard noise from the back door. Gottor was sleeping and her wife decided to wake him up they both rushed to their generator thinking it may have gotten leakage but that was not the case.
A few seconds later, his wife started feeling bad following the Petrol smell in the house for which they decided to open the front door for some fresh air. Her wife again requested him to go around the house and see what may have happened at the back of the house.
On arrival at the back, he discovered a black plastic in his roof (ventilation space) dripping with petrol and my back door painted with Petrol all over. This happened when he was in the house with her wife and four kids.
This incident took place at a time he is investigating major corruption activities involving some business tycoons, military personnel and a host of others on alleged corruption related matters in the district.
The head of police in the district was informed after the discovery and he immediately visited around 2:30am to have it first hand.
He concluded by thanking  the Almighty God for His protection over him and his family.